Lagi tour 2 days 1 night staying at 4-star with quality program, from transportation, dining to accommodation services. xedulicvhietnam committed to the best service for you. You can find information online or ask acquaintances, evaluate and compare companies to choose the right one.
Joining the Lagi Tour 2 days 1 night, you will be included in the package, participating in the Team Building program, campfire.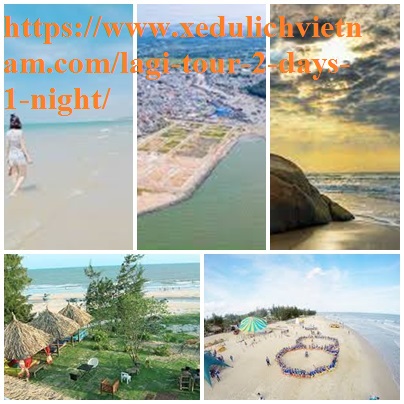 Lagi Tour 2 days 1 night
The group took souvenir photos at Mom Da Chim Resort
See pictures of Mom Da Chim Resort here: http://lazibeachresort.com
Price of Lagi Tour 2 days 1 night at Mom Da Chim Resort Applicable for groups of 40 guests or more:
Departure September, 10, 11, 12, 1, 2
Departure March, 4, 5, 6, 7, 8
Package price 1,550,000 VND Package price 1,650,000 VND
With Lagi Tour 2 days 1 night, it is suggested that you can visit Ta Cu Mountain Resort, Ke Ga Lighthouse, Binh Chau Tourist Area, Coco Beach Camp, Thay Thim Palace.
Day 1: Depart for Lagi Tour 2 days 1 night
06h00: Car and tour guide Viet Du travel company pick up guests at the meeting point. Depart for Lagi Tour 2 days 1 night by highway Ho Chi Minh City – Long Thanh.
08:00: Have breakfast at Tran Long Palace restaurant – Long Thanh. Continue the delegation to admire the beautiful coastal road, the group passes through the landmarks of Long Hai, Ho Tram, Ho Coc, Binh Chau.
09h30: Visit: Sheep Hill, Suoi Nghe, Minh Dam Mountain.
11:30: Have lunch at Song Anh Restaurant.
12h00: The car takes the group to Mom Da Chim Resort 4-star standard, check in and rest.
15:30: The group gathers at Sea Resort to participate in the Team Building program with games that bring the spirit of teamwork, equipped with team jerseys according to each team's color, team buoys: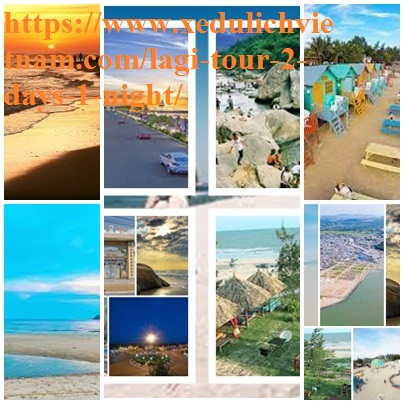 Lagi Tour 2 days 1 night
Team Building games at Mom Da Chim Lagi . Resort beach
Game Team Building Tour Lagi 2 days 1 night:
– Boat racing
– Digging gems for gold
– Team Ring
– Kick the ball of love
– Giant wheel
– Mermaid
Team Building Award at Lagi:
– First prize: 01 case of Tiger beer.
16h30: End of "Team Building" program, you are free to swim, swim in the pool, play bilda, tennis, etc.
18h00: Have dinner at Mom Da Chim restaurant.
19:30: Join the campfire program "Blue Sea Dance" with fire calling ceremony, costume dance, music exchange program, grill and enjoy sweet potatoes and corn… and many physical games. fun, fun.
21:00: End of campfire program. Free group. Rest at Lagi.
Suggestion: The group can buy seafood to make a barbecue at Beach Resort, Viet Du company lends the group a large capacity Speaker for the group to sing Karaoke.
06h30: Have breakfast buffet at the Resort, free swimming, swimming pool.
Lagi Tour 2 days 1 night
Mom Da Chim Resort's swimming pool
08h30: Group self-sufficient shuttle bus ticket to visit Thay Thim's Palace, offering incense and visiting famous monuments of Lagi.
price Lagi Tour 2 days 1 night 
The Palace of Thim Lagi
11h00: Check out Mom Da Chim Resort. Have lunch at Kim Huong restaurant
13h00: Depart for Ho Chi Minh City. On the way back, visit to buy specialties as gifts and rest at Long Thanh Dairy Cow. Continue the journey to Ho Chi Minh City.
17h00: Return to Ho Chi Minh City. The car will take you back to the original pick up point. End of Lagi Tour 2 days 1 night. HDV xedulichvietnam.com bid farewell, thank you for trusting Viet Du as a companion. Hope to see you again in the next visit.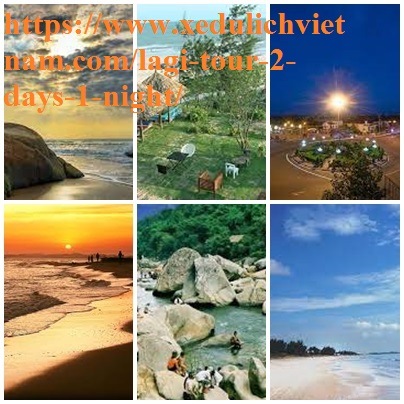 For more infomation Lagi Tour 
Opening time: 8:00am – 22:00pm (Monday – Sunday)
Office: +84 252 3741103
Hot Line:  +84 902802007 (Mr Thanh)
take care of :  WhatsApp, LINE, Zalo, Viber Kakaotalk
Web: https://www.xedulichvietnam.com/
Email: info@xedulichvietnam.com
            sales@gmail.com
           Thanh@xedulicvietnam.com
See more keywords Lagi Tour 2 days 1 night Mui Ne