Vung Tau coastal city is not far from Ho Chi Minh City, the travel time is about 3 hours, so it is convenient for tourist to book Vung Tau Transfer  Shuttle Airport Transfers and neighboring provinces. as well as explore many tourist attractions in Vung Tau.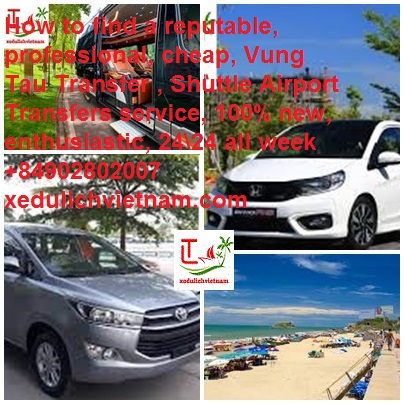 Price list of Vung Tau Transfer for reference
Transfer from Vung Tau
ONE-WAY CAR RENTAL (1 way)

GIÁ XE(usd)

4 seater car Vung Tau Transfer

70$

7 seater car Vung Tau Transfer




75$

16 seater car Vung Tau Transfer

110$

29 seater car Vung Tau Transfer




250$

45 seater car Vung Tau Transfer




350$

9 seater of Limousine Vung Tau Transfer

170$

Includes:  Petrol fee, toll, driver ( 4,7,16.29s, 45s Limo)

 

Not include VAT 

 

Contact:  0252 3741103 – Hotline:  0902802007 (zalo, Line, Whatsapp, viber )

 

* If you rent a 2 way car to

Vung Tau

and Vung Tau f

or rent a package tour car from

Vung Tau Transfer

 from 4 seats – 7, 16, 29, 45 seats, please contact
What are the notes of Vung Tau Transfers service?
Please pay attention to update information from the tour operator and double check before starting the journey is a necessary step to avoid unexpected problems that can be controlled and handled. faster.
4 seat Transfer Vung Tau, 7seater

Transfers

Vung Tau, 9seat

Transfers

Vung Tau, 16seat

Transfers

Vung Tau, 22 seat

Transfers

Vung Tau, 29seat Vung Tau, 29seat

Transfers

Vung Tau, car 35 seats

Transfers

Vung Tau, 45 seats

Transfers

Vung Tau, Vung Tau Transfers Limousine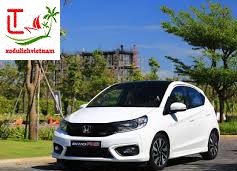 Local car rental Currently, there are many units and businesses transporting passengers in Vung Tau, but it is not easy for foreign and domestic tourists to identify a professional travel agency before you start the journey. Please contact us for clear advice and dedicated help.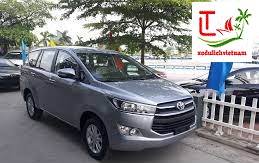 A lot of choice Of course, customers have many choices in terms of ability when needed,
Vung Tau Transfers
we have many tour products and services as well as many beautiful new car models, committed to car quality, reasonable prices for each type and different schedules..
Enjoy a private comfortable transfer from Phan Thiet to Ho Chi Minh or vice versa, We have a working process for our customers that is top-notch, accurate, and efficient at work without taking up too much of our customer's time, which are the contents of the car rental agreement's price list, confirm. get double character
24/7 response and advice, call/Whatsapp us at +84 902802007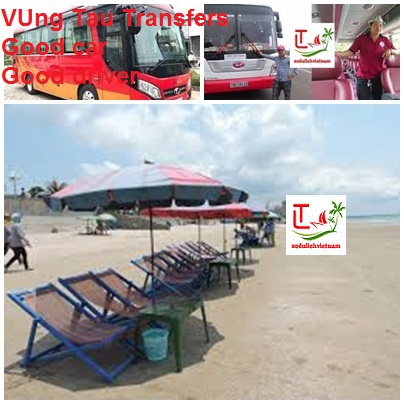 The best price, high quality service.Carefully choosen car (sedan, SUV, minivan, van)
Standard Sedan is great for a group of 3 passengers and 3 pieces of standard sized luggage
Standard SUV is great for a group of 5 passengers and 5 pieces of standard sized luggage
Standard van is great for a group of 12 passengers and 10 pieces of standard sized luggage
Just it back, take a rest, and relax in the comfort of a private and modern air-conditioned vehicle
Travel between cities safely and quickly with the help of our professional and experienced driver
What car to choose for Vung Tau good Transfer service?
Based on your needs as well as the number of people participating in the Vung Tau car rental service, the appropriate option according to the most optimal cost for you, There are many car models that have been and are the focus of the market today, each model has different characteristics and designs to suit each required context.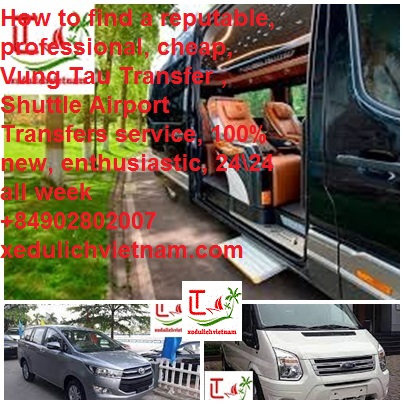 All of these models have their own distinctive, modern character, applying the latest technologies to bring more convenience and experience. This is the best way with good prices for transport from HCMC Airport or car rental from Saigon to Vung Tau with Mui Ne Private Car. After a 2 hours transfer by private car, you will arrive in Vung Tau city or Our driver will drop you off at any hotel in Long Hai, phuoc hai, Ho Coc or Ba Ria city. And you can settle payment in cash directly to the driver. End service
Which line do you  like the most in Vung Tau City?
We always provide tourist cars for sightseeing, business, contract, intercity car, airport shuttle. Enjoy a cost-effective transfers Vung Tau with daily departure. Depart on time regardless of the small number of travelers. Take advantage of the comfy vehicle and have a decent rest along the ride
4-seat car: Honda citi: 2019-2020, Viois: 2018-2019-2020, new compact car, cheap shipping cost

7-seater car: fortuner - inova (2018 -2019 -2020 -2021), used for many taxi businesses and businesses

16-seat car: fortrasit - solati (2019 -202020-2021), large luggage space, large size is an advantage, fully equipped

29-seat car: Thaco - Samco (2018 -2019 -2020), a new car with long, smooth, and strong quality

45-seat car: space - universe ( 2017 -2018 -2019 -2020 -2021)

For more information, please contact us
Many satisfied customers are a place of trust
Modern car in good condition
Safe & on time journey
Service 24\7
Experienced, polite, English-speaking driver
Price is fixed and includes tolls
No extra charge for flight delays
Pay after the trip by US dollar or Vietnam dong
Opening time: 8:00am – 22:00pm (Monday – Sunday)
Office:  +84 252 3741103
Hot Line:  +84 902802007 (  Mr Thanh )
take care of :  WhatsApp, LINE, Zalo, Viber