Coming to the coastal city of Nha Trang, Khanh Hoa is a great attraction, attracting a large number of tourists from neighboring provinces and international tourists, from which the demand for car rental services in Nha Trang Transfer, Cam Ranh Airport Transfers increases daily. is to ensure the quality of service and provide many different types of vehicles for customers to easily choose the right one.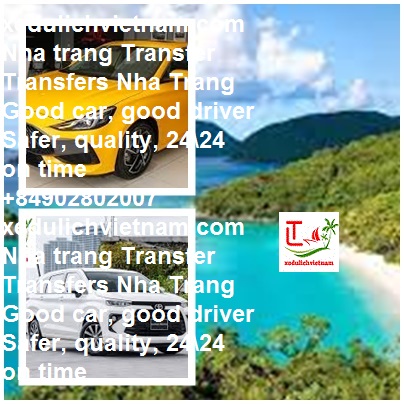 ONE-WAY CAR RENTAL (1 way)

GIÁ XE(usd)

4 seater car Nha Trang Transfer

75$

7 seater car Nha Trang Transfer




80$

16 seater car Nha Trang Transfer

120$

29 seater car Nha Trang Transfer




300$

45 seater car Nha Trang Transfer




450$

9 seater of Limousine Nha Trang Transfer

190$

Includes:  Petrol fee, toll, driver ( 4,7,16.29s, 45s Limo)

 

Not include VAT 

 

Contact:  0252 3741103 – Hotline:  0902802007 (zalo, Line, Whatsapp, viber )

 

* If you rent a 2 way car to

Nha Trang

and Khanh Hoa f

or rent a package tour car from

Nha Trang Transfer

 from 4 seats – 7, 16, 29, 45 seats, please contact
How to book car Transfers service in Nha Trang?
There are many ways to contact your local car rental service in Nha Trang without having to look far, with the current application of information technology codes, accessing many sources of vehicle information tourism, products and services are very fast, just need to extract a smartphone, let's find out.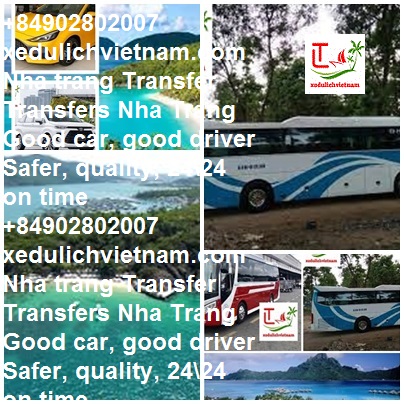 Nha Trang Airport transfer  Nha Trang Airport to city is the private door-to-door airport service with English-speaking drivers.Booking our Cam Ranh airport transfers, you will enjoy the professional service and just relax in a high-quality private car to get to the airport or the hotel.
Dien Khanh transfer
Khanh Sơn transfer
Khánh Vinh transfer
Ninh Hoa transfer
Van Ninh transfer
Đao Truong Sa transfer
Cam Lam transfer
With the rapid development of technology, the attraction of the website platform is becoming more and more popular, which people are aware of and following this trend, this application advantage helps customers to access and find Searching for information is the easiest way, that's why the field of car rental services is no exception.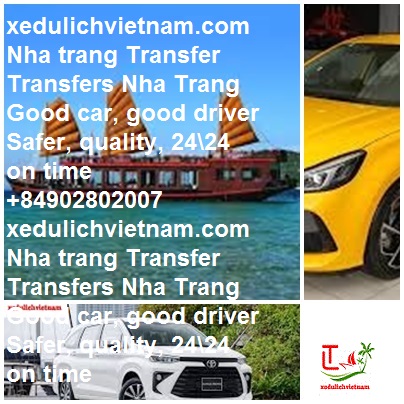 It is necessary to change the structure, change the mindset to apply all forms that are suitable and convenient for customers, the goal is to serve the travel needs, ensure safety, quality, control. tighter.
You should book a private car transfer from Nha Trang airport to city center because of its advantages such as,The price is reasonable, even the normal taxi price, Nha Trang Transfer You will get the
door-to-door service, pick up at drop off at your requested place.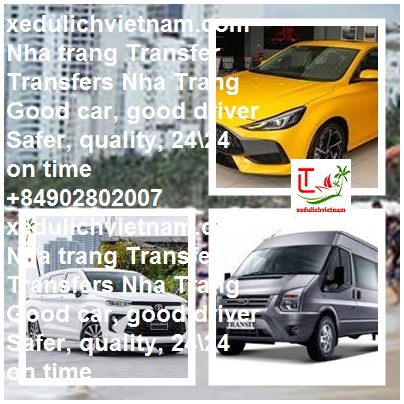 We will just serve you so our driver will be punctual, friendly and professional.
Our private cars only use for tourists so they are all new, clean and modern.
It is a private car transfer, the price is per car, not person.
Our driver team can speak basic communicative English so they are helpful to you
We will track your flight and make sure you will get to the airport on time. 
If you forget anything in the car, our honest driver will return it to you immediately because we always double-check the car.
is the place that is highly appreciated for its prestige, the most preferred that customers when in need of moving will be supported with free advice, many products and services that you will satisfy.
4 seat Transrs Nha Trang, 7seater

Transfers

Nha Trang, 9seat

Transfers

Nha Trang, 16seat

Transfers

Nha Trang, 22-seat

Transfers

Nha Trang, 29seat car  Nha Trang, 29seat

Transfers

Nha Trang, car 35 seats

Transfers

Nha Trang 45 seats

Transfers

Nha Trang, Nha Trang Transfers Limousine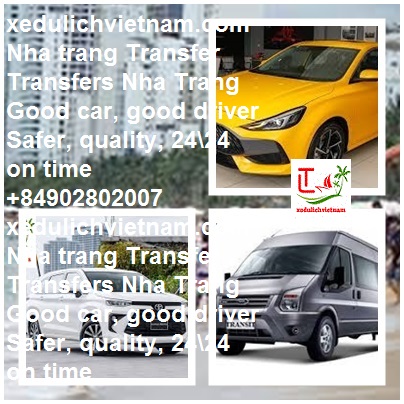 Years of vehicle operation experience. We have been operating in the field of
Transfers Nha Trang
and organizing many domestic and foreign tours for more than 10 years, there are ups and downs in our profession, but we still maintain our position. How to grow up to achieve the company's goals.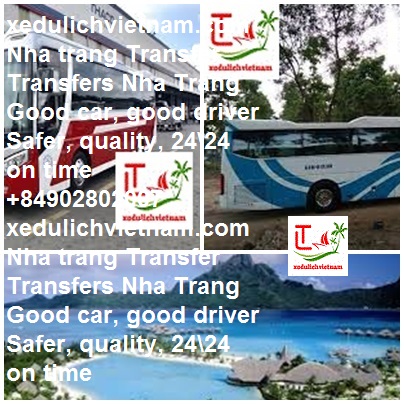 To have cosmetic results like today is because many customers and partners have trusted throughout the past time.
thttps://www.xedulichvietnam.com/
cars always satisfy customers no matter what the circumstances.
For more information, please contact us
4 seat Transrs Cam Ranh, 7seater Transfers Cam Ranh, 9seat Transfers Cam Ranh, 16seat Transfers Cam Ranh, 22-seat Transfers Cam Ranh, 29seat car  Cam Ranh, 29seat Transfers Cam Ranh, car 35 seats Transfers Cam Ranh 45 seats Transfers Cam Ranh, Cam Ranh Transfers Limousine
Many satisfied customers are a place of trust
Modern car in good condition
Safe & on time journey
Service 24\7
Experienced, polite, English-speaking driver
Price is fixed and includes tolls
No extra charge for flight delays
Pay after the trip by US dollar or Vietnam dong
Opening time: 8:00am – 22:00pm (Monday – Sunday)
Office:  +84 252 3741103
Hot Line:  +84 902802007 (  Mr Thanh )
take care of :  WhatsApp, LINE, Zalo, Viber