Private car Transfer from Da Lat to Da Nang Hoi An  province in the Central Highlands bordering. Dubbed the city of thousands of flowers with many colorful flowers, very typical of the cold country, renting a car to Da Lat to Da Nang through many roads, the scenery is as beautiful as a picture, so Da Nang City, Bringing new exciting experiences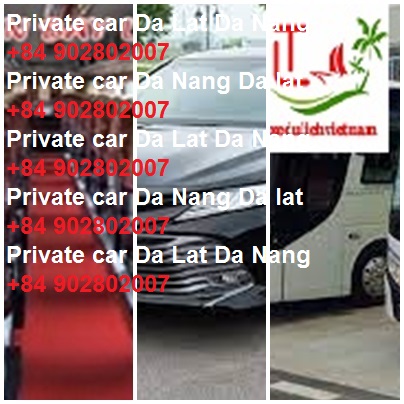 committed to providing services with reasonable prices, suitable for every customer's pocket. Besides, customers are also supported with consulting and negotiating prices according to their needs. Compared to having to travel by motorbike, hire a taxi or other means of transport, this service can save you time and money and is extremely safe.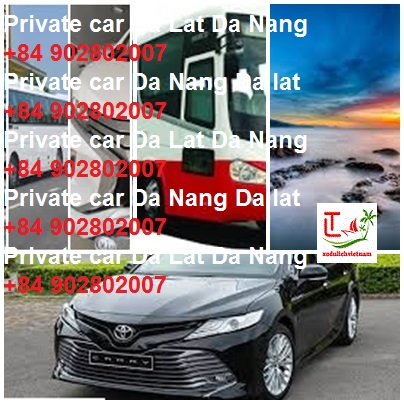 In addition, according to the evaluation of many customers who have experienced the service, the rental price is reasonable compared to other places. In addition, you do not need to worry about the associated costs before and after the journey. Because, every problem related to our car is prepared.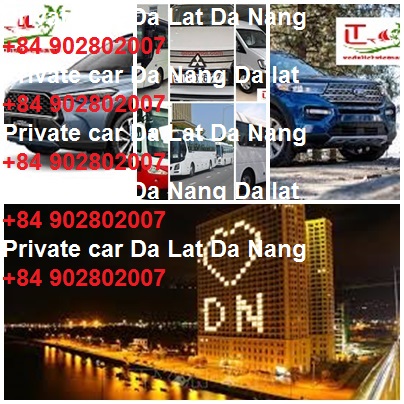 Price list of private car Da Lat Da Nang
Transfer from Da Lat to Da Nang by Private Car
ONE-WAY CAR RENTAL (1 Way)

GIÁ XE(usd)

√ 4 seater Da Lat – Da Nang Private car

350$

√ 4 seater Da Nang – Da Lat Private car

350$

√ 7 seater Private Car Da Lat – Da Nang


370$

√ 7 seater Da Nang to Da Lat Private c

ar




370$

√ 16 seater Private car Da Lat – Da Nang

400$

√ !6 seater Da Nang – Da Lat Private car


400$

√ 29 Seater Da Lat – Da Nang Private c

ar




900$

√ 45 seater Da Nang – Da Lat  Private Ccar


1000$

√ 9 seater of Limousine Da Lat – Da Nang Private

600$

Includes:  Petrol fee, toll, driver ( 4,7,16.9s limo)

Not include VAT 

Contact:  0252 3741103 – Hotline:  +84 902802007 (zalo, Line, Whatsapp, viber )

* If you rent a 2 way car to Da Lat to Da Nang Private or rent a package tour car from Da Nang to Da Lat car rent from 4 seats – 7, 16, 29, 45 seats,Limousine please contact
Quote
Range of vehicle

Top quality car, genuine car, new car rental

♦ Last minute booking;
♦ Always available car
♦ High-quality and good service guarantee.
♦ Get 24/7 online support via Whatsapp at +84 902802007

cars with many lines from 4 to 45 seats, limousines 9, 10, 18 seats

 Flexible for stopping en route, need one hour for driver to relax and lunch time too.
+ For group from 3-4 people with more luggage, we advise with our private 7 car or 16 seats van
+ Our drivers can speak very little in English, can not be as a tour guide but understand your needs and helpfull too.

Line, yalo, Whatsapp at +84 902802007

Our company is always active 24\24, anytime, anywhere, attentive service, fast response

♦ Clean and spacious car.
♦ Quick and simple procedure.


Line, yalo, Whatsapp at +84 902802007

 

Reasonable price, dedicated driver, pick up and drop off, pay after the trip ends

♦ Always support you 
♦ Ensure technical safety when operating vehicles in transit.

Line, yalo, viber, Whatsapp at +84 902802007
Da Nang city is worth living with many famous tourist attractions such as Ba Na Hills, Son Tra Peninsula, Ngu Hanh Son, Hoi An, Cu Lao Cham… For a long time, Da Nang has become a cultural center. economic, major tourism in the Central region and the whole country. The number of tourists to Da Nang every year increases, so the demand for car rental in Da Nang, business car rental, and travel is also very large.
Cu Lao Cham
Coming to Cham Island, you will experience the peaceful feeling of the idyllic natural landscapes and the warmth and sincerity of the people in the countryside. In particular, you have the opportunity to "walk under the sea" to see the coral reefs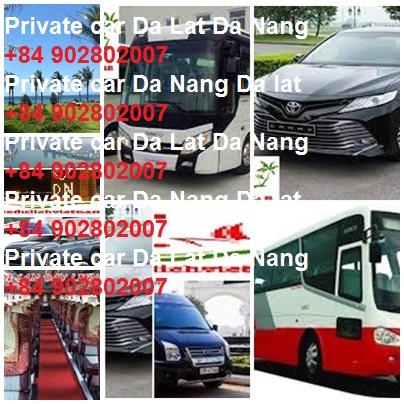 Marble
Located about 7 km southeast of the city center, Ngu Hanh Son consists of 5 mountains: Kim – Moc – Thuy – Hoa – Tho. This place not only has beautiful natural scenery in the mountains but also has many traditional meanings associated with religious legends and festivals.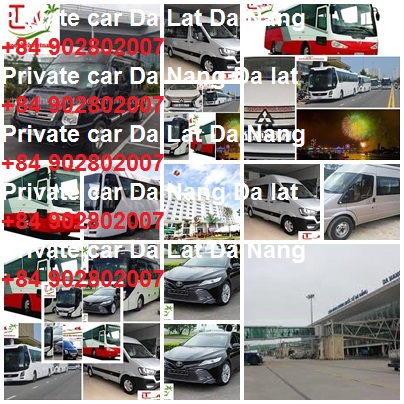 Hai Van Pass
Located on the border between Thua Thien – Hue and Da Nang provinces, the pass has winding roads that challenge all riders. From the top of the pass, you can see the vast, majestic nature and the panorama of Da Nang city below.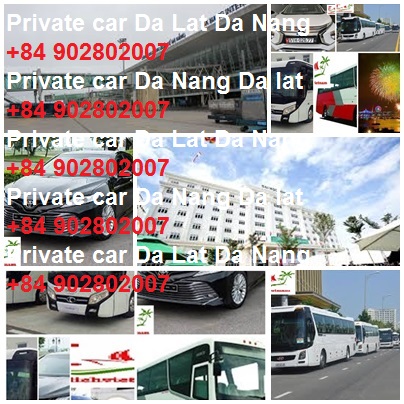 Thuan Phuoc Field
For those of you who are passionate about photography, Thuan Phuoc Field is a tourist destination in Da Nang that you cannot miss. Inspired by farms and farms in Europe, Thuan Phuoc Field is designed as an extremely romantic and beautiful film set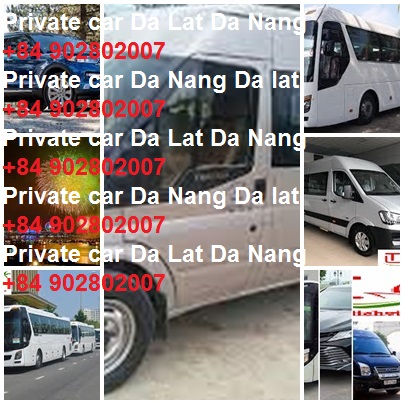 Children's Cultural Palace
Located on September 2nd, Hai Chau district, Da Nang, this unique design children's palace covers an area of ​​​​up to 34,000m². If you are a lover of new things, you definitely cannot ignore this tourist destination in Da Nang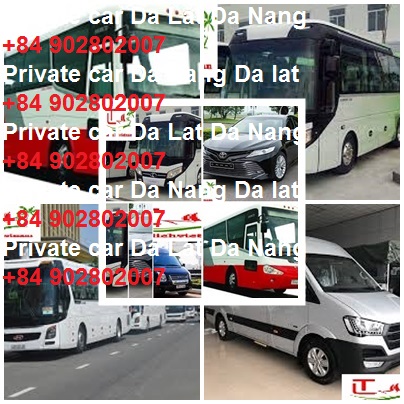 Nam O fish sauce craft village
The delicious and seductive fish sauce flavor in this Da Nang tourist destination has followed many tourists to new lands both at home and abroad. In the Central region, when it comes to fish sauce, it must be Nam O fish sauce, which is salted from fresh anchovies, only found in the waters of Nam O; When the product is finished, the fish sauce is golden yellow and fragrant.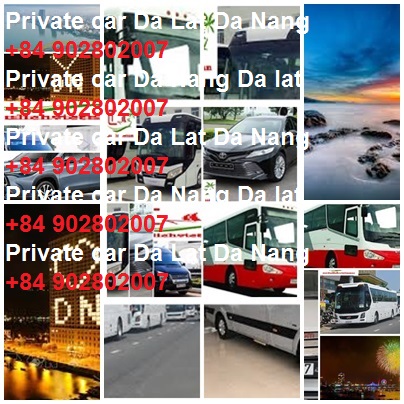 Cam Ne mat making village
Cam Ne mat village is a famous traditional mat making village for a long time. Here weaving many different types of mats, wide, narrow, flower mats and smooth mats. The mats here are made quite elaborately and meticulously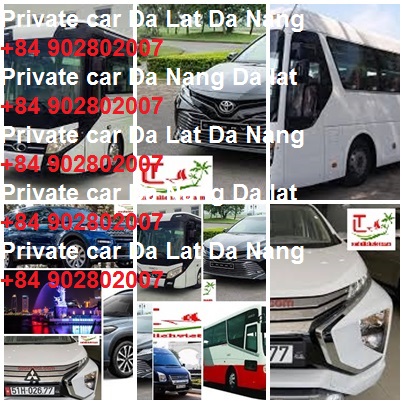 Tuy Loan rice paper craft village
About 15km to the west of the city center, Tuy Loan village is famous for rice paper made from rice as the main ingredient and processed by individual households. To make that rice paper, people have to perform the feat step by step. The first is to marinate all 5 spices with fish sauce, salt, sugar, garlic, and sesame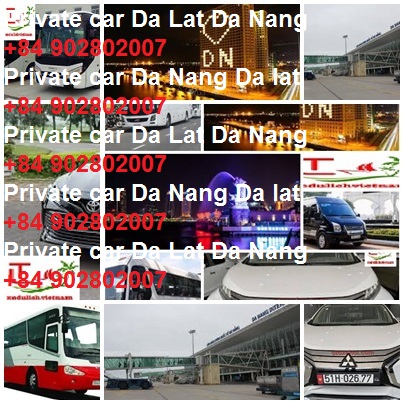 Non Nuoc stone carving village
Stone handicraft village is a famous traditional craft village in Da Nang, where many unique handicraft products are gathered. After 400 years of being born, this craft village is still developing day by day, becoming a place that attracts many tourists.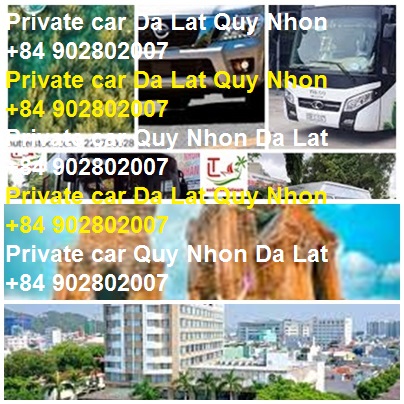 For more information Booking from Da Lat to Da Nang, please contact us