We specialize in providing passenger Rach Gia Transfer, Kien Giang Ha Tien Transfers  from 4 to 45 seats, company cars, shuttle service, 24/7 service. nationwide spread system, called fast after 15 minutes, bring safe and happy trip during the transition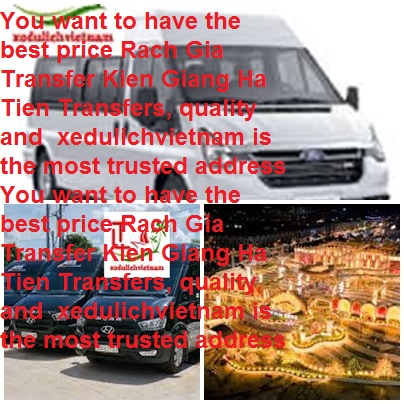 Price list of Rach Gia Transfer for reference
Transfer from Rach Gia
ONE-WAY CAR RENTAL (1 way)

GIÁ XE(usd)

4 seater car Rach Gia Transfer

140$

7 seater car Rach GiaTransfer


145$

16 seater car Rach GiaTransfer

220$

29 seater car Rach GiaTransfer


380$

45 seater car Rach GiaTransfer


400$

9 seater of Limousine Rach GiaTransfer

300$

Includes:  Petrol fee, toll, driver ( 4,7,16.29s, 45s Limo)

 

Not include VAT 

 

Contact:  0252 3741103 – Hotline:  0902802007 (zalo, Line, Whatsapp, viber )

 

* If you rent a 2 way car to

Rach Gia

and

Rach Gia f

or rent a package tour car from

Rach Gia

Transfers

 from 4 seats – 7, 16, 29, 45 seats, please contact
Should I rent a car from Rach Gia Transfer?
Renting a car in Rach Gia is a rich place with a variety of cultural, economic and industrial versions, of course, there is a new need to need a car from Kien Giang, so I would like to highlight the most popular car models: Rent a car. 4 seater car to Rach Gia, 4 seater car rental to Rach Gia, 7 seater car rental to Rach Gia, 17 seater car rental to Rach Gia, 29 seater car rental to Rach Gia, 45 seater car rental to Rach Gia, Limo car rental Go to Rach Gia, Rent a car to tour Rach Gia 1 day or 2 days.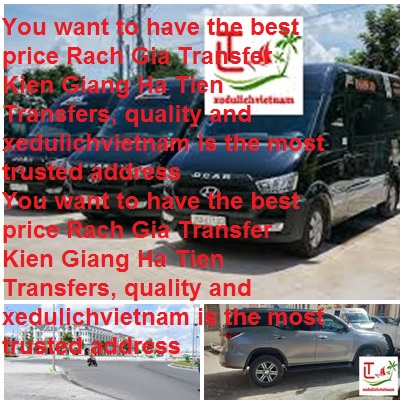 Private Transfer from Rach Gia Airport to the resorts within the city that you are traveling to, will be undoubtedly affordable and comfortable. Many believe that a journey ends when the plane touches down on the ground.Private Rach GiaTransfer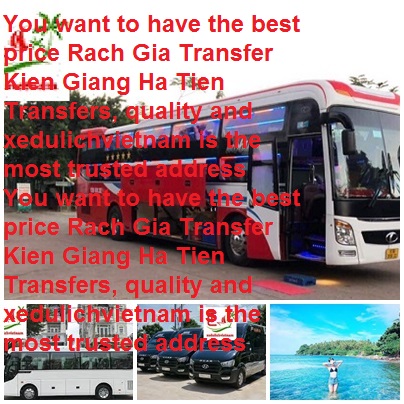 Many believe that the stress of a long day of travel dissolves as soon as the seat-belt sign goes out and the luggage can be pulled out of the luggage compartments. In fact, the real and so much anticipated journey begins when you leave the airport.
Rach Gia Transfers cheap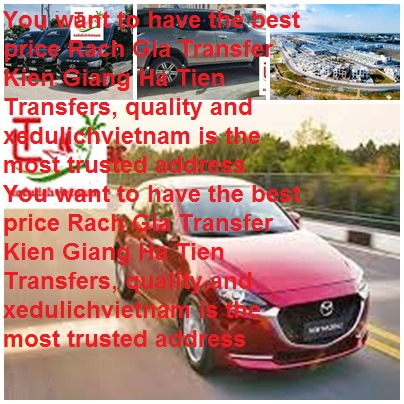 TaxiTransfers.Me offers a great solution for those who want to travel to or from the airport. With a wide range of options that we customize to your needs, we also believe that everybody deserves to celebrate family gatherings, out-of-office hours, events with friends and relatives in a calm and professional way. Whether you travel alone, with family or friends, in our world-class private cars, shuttle buses, minivans, and coaches, there is plenty of room for your luggage.
Car rental service at xedulichvietnam with a variety of cars, Beautiful new car rental for tourists to choose from.
Reasonable price according to contract agreement, commitment to quality car, prestige, low price contract.
My Tam always wants to bring customers satisfaction and the most perfect choice.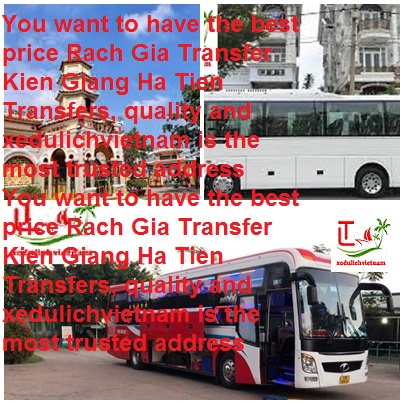 Normally, tourists often choose to go to Rach Gia, such as 4-seater Rach Gia, 7-seater Rach Gia, 16-seat Rach Gia, 29-seat Rach Gia, 45-seat Rach Gia car at the most popular car manufacturers.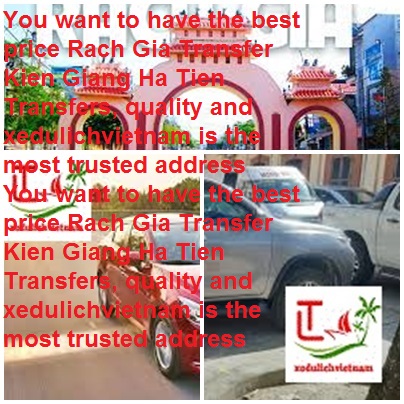 Kien Giang Transfers Every day, it is impossible to ignore the places of Phu Quoc, Ha Tien, Pirate Island, Nam Du Archipelago, Rach Gia, Ba Lua Islands, U Minh Thuong National Park, Hon Tre, Island. Pirate, Son island, Phu Tu island, Ba silk island, Three island lagoon, 4-wheeler Rach Gia, 7-wheeler Rach Gia, 16-wheeler Rach Gia, 29-wheeler Rach Gia, 45-wheeler Rach Gia, high-class limo. quality
For more information, please contact us
Many satisfied customers are a place of trust
Modern car in good condition
Safe & on time journey
Service 24\7
Experienced, polite, English-speaking driver
Price is fixed and includes tolls
No extra charge for flight delays
Pay after the trip by US dollar or Vietnam dong