Renting a cheap Private car Transfer from Can Tho to Ben Tre, province has a natural area of four branches of the Mekong river accrete, and fertile alluvial soil, luxuriant fruit trees. Cheap Can Tho package to Ben Tre, please contact the general consultant
In order to serve the increasing needs of customers, xedulichvietnam has constantly upgraded and equipped with more car models as well as the latest car models with all types such as 4-seater cars, 7-seater cars, 16-seater car, 24-seater car, … meet many different purposes of customers.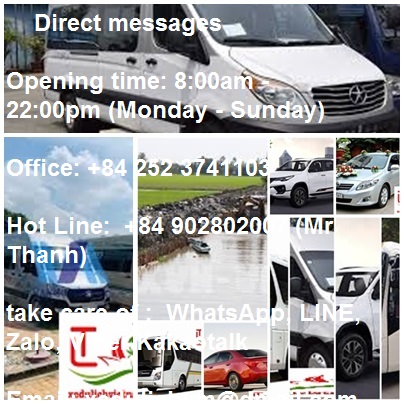 After the customer returns the car, at the end of the journey, xedulichvietnam will conduct a disinfecting spray and clean it, ensuring that there is no mold or unpleasant smell inside the car.
xedulichvietnam has a staff of enthusiastic, friendly, willing to support 24/24, meeting the needs of customers at all times.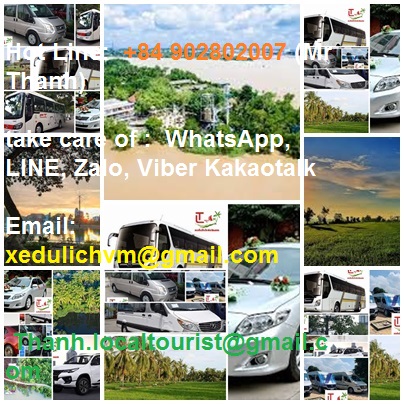 Team of experienced drivers, have professional certificates and quality driver's licenses. Comply with professional rules, commit not to drink alcohol or use stimulants during the process of serving customers.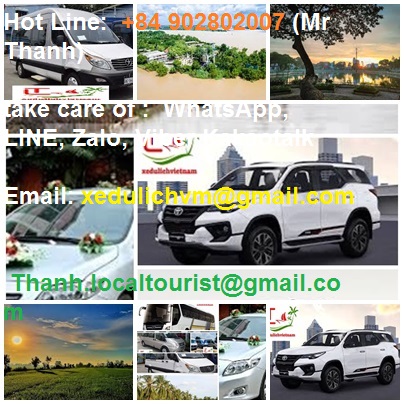 – 100% of vehicles at
https://www.xedulichvietnam.com/
are new, fully equipped with modern facilities to bring the best experience for your trip. Commitment not to incur any additional costs outside the signed contract and with all clear and public terms. The team of drivers adheres to strict standards when driving, simple procedures, flexible payment forms, transparent public price list.
Rent a 4-seater car : Toyota Camry, Altis, Vios, Nissan Sunny, Kia Morning, Mazda 3, Mazda 6, Kia K3, Vinfast…
Rent a 7-seater car: Toyota Fortuner, Toyota Innova, Mitsubishi Xpander, Kia Sedona, Kia Sorento…
Rent a 45-seat car : Hyundai Universe, Thaco Universe, Samco Universe,…
 Rent a 4 – 45 seat-seat car to visit industrial parks in Can Tho
 Rent a 4 – 45 seat car to transport employees and experts working in industrial parks in Ben Tre
Rent a 4 – 45 seat car for sightseeing in Can Tho to Ben Tre
Rent a 16-seat car to take the delegation to work in Can Tho
Transfer from Ben Tre to Can Tho by Private Car
ONE-WAY CAR RENTAL (1 Day Tour)

GIÁ XE(usd)

√ 4 seater Can Tho – Ben Tre Private car

75$

√ 4 seater Ben Tre – Can Tho  Private car

75$

√ 7 seater Private car Ben Tre – Can Tho  


85$

√ 7 seater Can Tho to Ben Tre Private c

ar




85$

√ 16 seater Private car Ben Tre – Can Tho 

120$

√ !6 seater Can Tho – Ben Tre Private car


120$

√ 29 Seater Ben Tre  – Can Tho  Private c

ar




200$

√ 45 seater Can Tho – Ben Tre Private car


350$

√ Limousine Ben Tre – Can Tho Private Car

250$

Includes:  Petrol fee, toll, driver ( 4,7,16.9s limo)

Not include VAT 

Contact:  0252 3741103 – Hotline:  +84 902802007 (zalo, Line, Whatsapp, viber )

* If you rent a 2 way car to Ben Tre to Can Tho Private or rent a package tour car from Can Tho to Ben Tre car rent from 4 seats – 7, 16, 29, 45 seats,Limousine please contact
How is private car rent from way from Ben Tre to Can Tho
Quote
Range of vehicle

– Rent a 4 – 45 seat car to go to the bride's procession, car rental for weddings, weddings in Can Tho to Ben Tre.

Top quality car, genuine car, new car rental

♦ Last minute booking;
♦ Always available car
♦ High-quality and good service guarantee.
♦ Get 24/7 online support via Whatsapp at +84 902802007

 

On the seat surface, the footrest is also designed with high-grade aluminum pedals to help passengers get off their feet in the most comfortable way
VIP seats also have entertainment TV screens and multimedia flat screens

+ Our drivers can speak very little in English, can not be as a tour guide but understand your needs and helpfull too.

Line, yalo, Whatsapp at +84 902802007

Can Tho limousine has self-adjusting massage chair and many other features;
The seat leather is imported from Italy, the pillow core is pure cotton, so it is very smooth, does not cause discomfort when in contact with the skin

car.
♦ Quick and simple procedure.


Line, yalo, Whatsapp at +84 902802007

 

JBL speaker system is one of the most famous American brands, will deliver the most realistic sound;
Equipped with a high-speed 5G standard wifi transmitter that allows passengers in the car to work and play at the same time;
Armrest with built-in aluminum USB charging port, self-coolin

Line, yalo, viber, Whatsapp at +84 902802007

Ho Chi Minh to Lagi Private Car
Ho Chi Minh to Long Xuyen Private Car
Private car Binh Duong Long An
Private car Binh Duong Tay Ninh
Private car Da Lat Da Nang
Private car Da Lat Quy Nhon
We have many cars in Ben Tre to Can Tho and many cooperative garages in Ba Tri, Binh Dai, Châu Thanh, Cho Lach, Giong Trom, Mo Cay, Thanh Phu, …. You can choose to rent a car with 16 seats, 7 seater, 4 seater, 29 seater, 35 seater, 45 seater, Limousine or more to easily move together. Can Tho to Ben Tre car rental service at Airport Service Car is fast. New, modern car, regularly maintained, reasonable car rental price.
located in Long Dien district, Ba Ria – Vung Tau province, about 150 km from Ho Chi Minh City, about 30 km from Ba Ria town. Besides, visitors can no longer ignore the Long Phuoc Tunnels in Long Phuoc commune,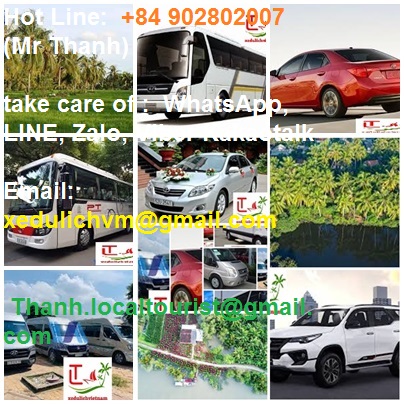 7 km northeast of Ba Ria town center. Along with Binh Chau mineral spring resort, it is located 150 km from Ho Chi Minh City. Binh Chau – Phuoc Buu Nature Reserve or Loc An Fishing Port, Phuoc Hai seafood market are also attractive destinations in Ho Tram that other foreigners should visit.
Dong Khoi guerrilla village
Dong Khoi guerrilla village is located in Dinh Thuy commune, Mo Cay district, Ben Tre province, about 15km from the center of Ben Tre. This village still preserves the achievements of the first uprising of our people in the Dong Khoi movement in 1960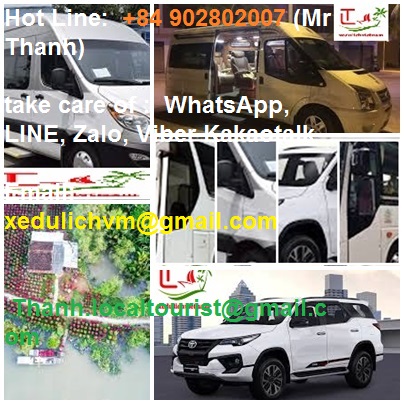 Tuyen Linh Pagoda
For those who love to explore the history of the country, Tuyen Linh Pagoda will be a suitable place because you can not only learn about Buddhism but also know more about history. Shakyamuni Buddha, Amitabha Buddha, Medicine Buddha, Maitreya Bodhisattvas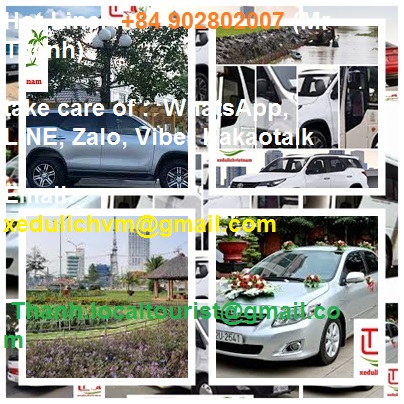 Roman Church
When it comes to Ben Tre, people will mention names like Con Quy, Con Phung, Lach market… but few mention the Roman church. However, this is also a place well worth your time to visit.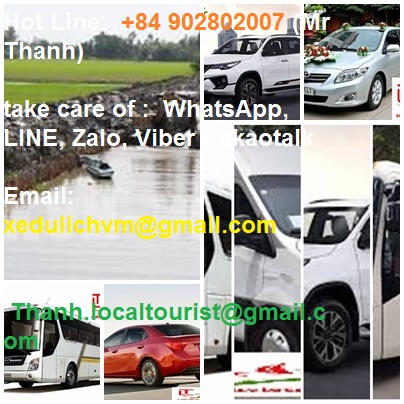 Van Phuoc Pagoda
Van Phuoc Pagoda is located in a rather rugged geographical location surrounded by mangrove forests, but the pagoda with its shimmering golden color that always shines like a pearl still attracts many pilgrims every year. The architecture of the temple is quite harmonious with the superficial Tam Quan gate, the image of a pair of golden dragons sitting on both sides with an 8-hectare campus, the majestic and splendid main hall, the Buddha statue area and the close living area.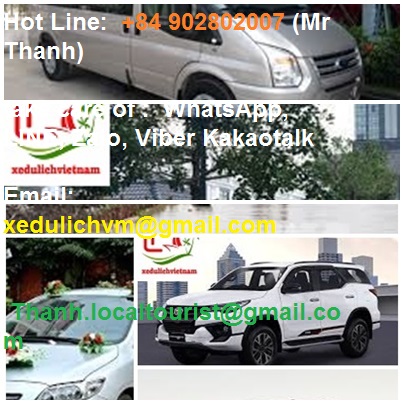 Private car Ho chi Minh Nha Trang
Cu Lao Minh
Minh island is one of three large islands forming Ben Tre province (along with Bao island and An Hoa island). Coming here, you will visit two famous historical sites: the ancient house of Huong Liem in Dai Dien commune and Snake communal house in Dinh Thuy.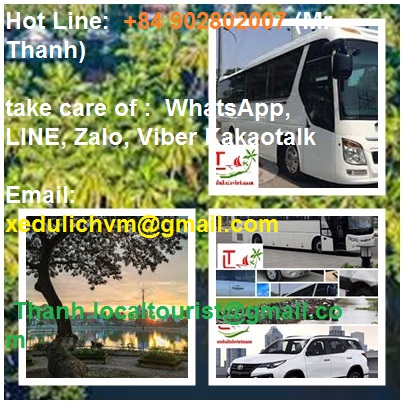 Lach market ornamental flower village
The ornamental flower village of Lach market is a place where many beautiful flower pots and bonsai trees are gathered, meticulously sculpted and cared for. On New Year's Eve, this place attracts a large number of tourists from all over the world, both to admire the brilliant beauty of the flower village.
For more information booking from Ben Tre to Can Tho, please contact us
With the motto "quality makes a brand", Mekong Smile commits to:
New car is guaranteed clean, smooth, with full Wifi
Experienced, well-trained drivers
Pick you up on time
Make sure the driver has a professional demeanor, dedicated to serving
Committed to cheap compared to the market
Flexible according to your needs.