Specializing in Private car Transfer Nha Trang to Buon Me Thuot, PleiKu, Daklak, cheap car prices to Gia Lai, Nha Trang  car rental service will meet all customer requirements, new cars, always proactive, dedicated service, Standard driver, we are one of the leading bus operators to travel to Buon Ma Thuot from Nha Trang, Khanh Hoa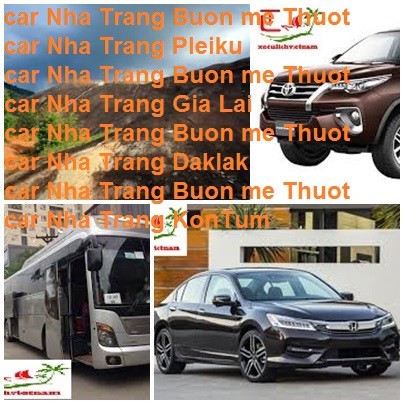 Taxi in the inner city, contract car to go to the province.∗ Wedding car rental contract, sightseeing tour in and out of Gia Lai province.∗ New car, beautiful, always clean; Driver is polite, attentive, considerate and thoughtful.∗ There are a full range of 4-seater, 7-seater and 16-seat cars.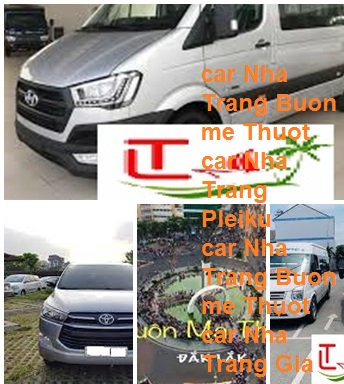 Provide many models of the latest cars, genuine cars. Famous car brands. Customers need transportation to Dakalk from Nha Trang
Nha Trang Buon Me Thuot 4-seater car, Buon Ma Thuot 7-seat car, Buon Me Thuot 16-seat car, Gia Lai 29-seat car, Gia Lai 45-seat car, luxury limousines from Pleiku Nha Trang 9-seat limo, Gia Lai 10-seater limo , Kon Tum Nha Trang 11-seat limo, Gia Lai 15-seat limo, Gia Lai 18-seat limousine,. 7-seat car to Nha Trang Gia Lai, 16-seat car price to Khanh Hoa Daklak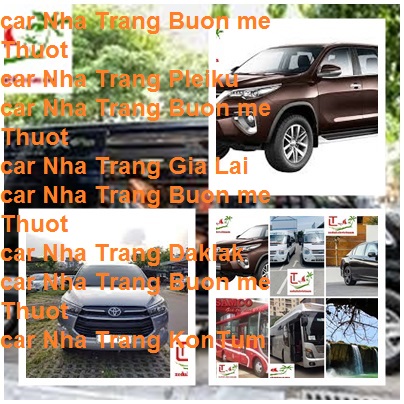 Confident as the leading car rental company in Ho Chi Minh and the southern provinces, the price of car rental to Gia Lai at Xe Southern is considered the most competitive in the market with professional and dedicated service, below is the price list for car rental from Saigon to Gia Lai:
Rent a 4-seater car to Pleiku: VND 6,500,000
Rent a 7-seater car to Pleiku: VND 7,000,000
Rent a 16-seat car to Pleiku: VND 8,000,000
Price for renting a 29-seat car to Pleiku: VND 11,000,000
Car rental price for 45 seats to Pleiku: VND 15,000,000
Rent a sleeper car to Pleiku: VND 16,000,000
How is private car rent from way from Nha Trang to Buon Ma Thuot
Quote
Range of vehicle

Top quality car, genuine car, new car rental

♦ Last minute booking;
♦ Always available car
♦ High-quality and good service guarantee.
♦ Get 24/7 online support via Whatsapp at +84 902802007

cars with many lines from 4 to 45 seats, limousines 9, 10, 18 seats

 Flexible for stopping en route, need one hour for driver to relax and lunch time too.
+ For group from 3-4 people with more luggage, we advise with our private 7 car or 16 seats van
+ Our drivers can speak very little in English, can not be as a tour guide but understand your needs and helpfull too.

Line, yalo, Whatsapp at +84 902802007

Our company is always active 24\24, anytime, anywhere, attentive service, fast response

♦ Clean and spacious

Buon Ma Thuot

car.
♦ Quick and simple procedure.


Line, yalo, Whatsapp at +84 902802007

 

Reasonable price, dedicated driver, pick up and drop off, pay after the trip ends

♦ Always support you 
♦ Ensure technical safety when operating vehicles in transit.

Line, yalo, viber, Whatsapp at +84 902802007
We have many cars in Buon Me Thuot and many cooperative garages in Nha Trang, Khanh Hoa, Tuy Hoa , which will help you book a car rental quickly, prestige, affordable, … Helping you have more choices when looking for a vehicle to move safely, comfortably and conveniently like in your family's car.
Mother Elephant Rock
Located on the outskirts of Buon Ma Thuot, Mother Elephant Rock is a tourist destination that brings the wonder of a pair of stones shaped like a father and mother elephant appearing in the middle of the mountains. Coming to this place, you will be captivated by the beauty of the surrounding nature. Zoom out, you will see a green color of the forest surrounding this rock.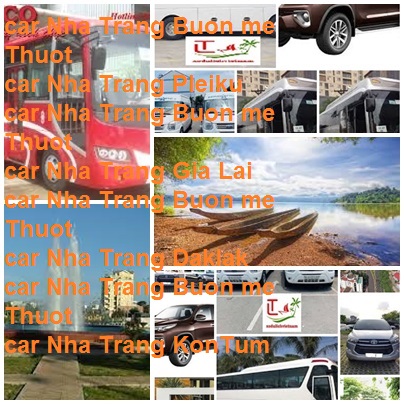 Lake Lak
Talking about famous places when going to Buon Ma Thuot tourist area, everyone will immediately think of Lak lake. This is a place that appears in many Vietnamese travel magazines about its grandeur, poetry and a beauty that makes many people ecstatic when they set foot in this place.
.
Cluster of 3 waterfalls Dray Sap – Dray Nur – Gia Long
If traveling to Buon Ma Thuot but skipping the journey to discover the cluster of 3 waterfalls Dray Sap – Dray Nur and Gia Long will be a huge omission. This is a cluster of waterfalls with a wildness, but hidden mysterious natural beauty, like a picture created by a natural artist.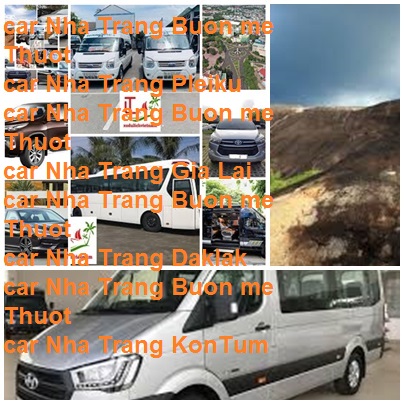 Golden Scorpion tourist area
To go to the Golden Scorpion is to go out, Exciting water games Exciting water games, Golden Scorpion eco-tourism area is one of the bold eco-tourism areas in the southern river countryside. With an area of ​​up to 0.6 hectares, this place is considered a "green" tourist destination of Dong Nai province. The food and entertainment services, Dong Nai hotels are enough, which is an interesting weekend picnic spot for people in the surrounding areas.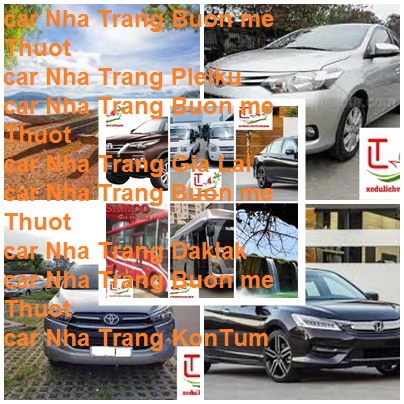 Buon Don
Referring to Buon Don, many people will have a strange familiar feeling but have never set foot in this place. However, to discover what is good about Buon Ma Thuot tourism, you should not ignore this place, because of the beauty of this local culture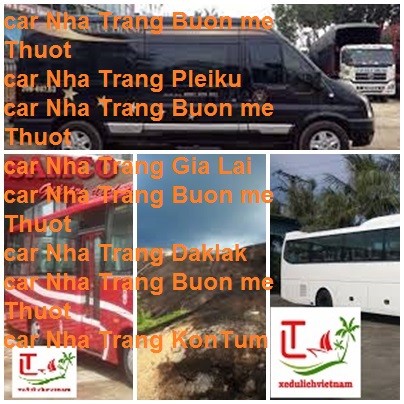 Thuy Tien Waterfall
Thuy Tien Waterfall, also known as the three-tiered waterfall, is one of the most loved waterfalls. Not as tall as other waterfalls, but this waterfall has its own charm..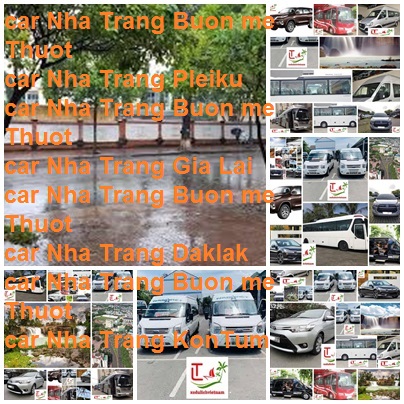 Private car Ho chi Minh Nha Trang
Lake Ea Kao
For those who come to Buon Ma Thuot, they can explore the artificial lake Ea Kao. This is a lake built artificially, to serve the irrigation activities of the people, as well as for irrigation. But this lake is a place that many young people come to visit, take photos and make this place extremely famous.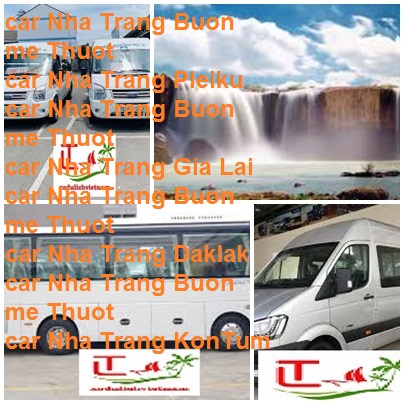 Ko Nia ancient tree
Surely everyone has once heard the very famous song "Ko Nia's shadow". Coming to Buon Ma Thuot, you will see firsthand how this ancient tree looks like. This is also a symbol of the Central Highlands of Dak Lak that the people here are very proud of.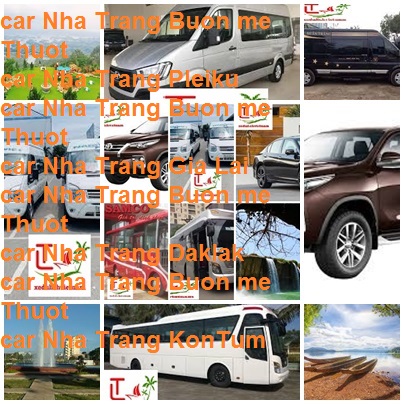 For more information Booking from Buon Ma Thuot to Nha Trang, please contact us