We are one of the garages that provide a variety of private car products from 4 to 45 seats, limousine with the best Private car Transfer from Can Tho to Tien Giang, which is affordable, cost-effective to help customers and bring a better trip. Safe, comfortable and great experience.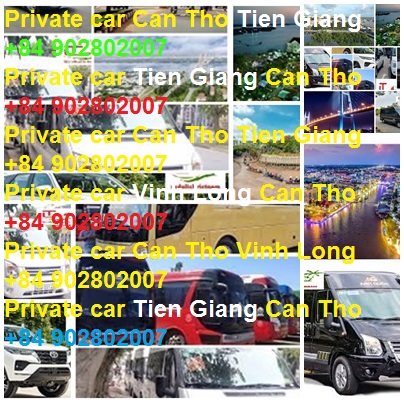 4-seat car: Honda Civic, Toyota Altis, Toyota Camry, Chevrolet Cruze, Hyundai Accent, starting from 2019 – 2020 – 2021 – 2022 \ 7-seater car: Toyota Fortuner, Toyota Innova, Ford Everest, Chevrolet Captiva, from 2020 – 2021 – 2022 \ 16-seat car: Toyota Hiace, Ford Transit. 2019 – 2020 – 2021 \ 29-seat car: Hyundai County. 2021 – 2022  – 2023 \Mercedes C200, C300, C350
WMB cars: E350i, BMW 320i Sportline. BMW 330i Msport. BMW 420i Gran Coupe.
A reputable brand company that has been in business for many years. Rent a car package to travel to Tien Giang to save money. You will be in charge of the trip. New experience..Full package rental of car and driver. Self-drive car rental in Saigon and Vinh Cuu. Bus right in the center of Tien Giang To Can Tho city. Avoid cramming on holidays and New Year. Avoid the garages shouting prices in the sky. Vietnam tourist car is a reliable and satisfied destination. Committed to giving real value to customers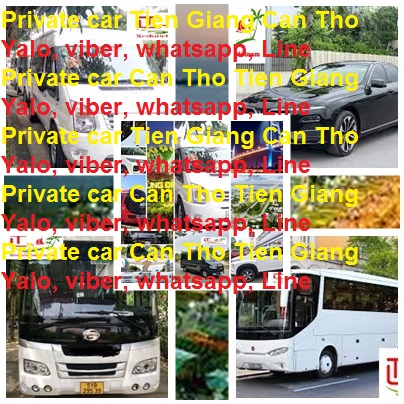 The service system is diversified, suitable to the needs and actual requirements of customers.
Large vehicle system, diverse in types to suit the requirements of customers when needing to
rent a car from Can Tho to Tien Giang.
Suzuki car rental: Celerio, Swift, Ciaz, Ertiga, Super Carry Pro, Super Carry Truck, Super Carry Van.
Kia car rental: Morning, Soluto, Cerato, Optima, Quoris, Rondo, Sorento, Sedona.
Mitsubishi car rental: Triton, Mirage, Attrage, Outlander, Pajero Sport, All New Xpander.
For rent Lexus cars: ES, LS, NX, RX, LX, LC, RC, LS 500h, RX 450h, RX 300, RC 300, NX 300, LS 500.
Mazda car rental: Mazda 2, Mazda 3, Mazda 6, Mazda CX-5, Mazda CX-8, Mazda BT-50.
Nissan car rental: Terra, Sunny, Navara, X-Trail.
Transfer from Tien Giang to Can Tho by Private Car
ONE-WAY CAR RENTAL (1 Day Tour)

GIÁ XE(usd)

√ 4 seater Can Tho – Tien Giang Private car

75$

√ 4 seater Tien Giang – Can Tho  Private car

75$

√ 7 seater Private car Tien Giang – Can Tho  


85$

√ 7 seater Can Tho to Tien Giang Private c

ar




85$

√ 16 seater Private car Tien Giang – Can Tho 

120$

√ !6 seater Can Tho – Tien Giang Private car


120$

√ 29 Seater Tien Giang  – Can Tho  Private c

ar




200$

√ 45 seater Can Tho – Tien Giang Private car


350$

√ Limousine Tien Giang – Can Tho Private Car

250$

Includes:  Petrol fee, toll, driver ( 4,7,16.9s limo)

Not include VAT 

Contact:  0252 3741103 – Hotline:  +84 902802007 (zalo, Line, Whatsapp, viber )

* If you rent a 2 way car to Tien Giang to Can Tho Private or rent a package tour car from Can Tho to Tien Giang car rent from 4 seats – 7, 16, 29, 45 seats,Limousine please contact
Quote
Range of vehicle

– Rent a 4 – 45 seat car to go to the bride's procession, car rental for weddings, weddings in Can Tho to Tien Giang

Top quality car, genuine car, new car rental

♦ Last minute booking;
♦ Always available car
♦ High-quality and good service guarantee.
♦ Get 24/7 online support via Whatsapp at +84 902802007

 

On the seat surface, the footrest is also designed with high-grade aluminum pedals to help passengers get off their feet in the most comfortable way
VIP seats also have entertainment TV screens and multimedia flat screens

+ Our drivers can speak very little in English, can not be as a tour guide but understand your needs and helpfull too.

Line, yalo, Whatsapp at +84 902802007

Can Tho limousine has self-adjusting massage chair and many other features;
The seat leather is imported from Italy, the pillow core is pure cotton, so it is very smooth, does not cause discomfort when in contact with the skin

car.
♦ Quick and simple procedure.


Line, yalo, Whatsapp at +84 902802007

 

JBL speaker system is one of the most famous American brands, will deliver the most realistic sound;
Equipped with a high-speed 5G standard wifi transmitter that allows passengers in the car to work and play at the same time;
Armrest with built-in aluminum USB charging port, self-coolin

Line, yalo, viber, Whatsapp at +84 902802007

Ho Chi Minh to Lagi Private Car
Ho Chi Minh to Long Xuyen Private Car
Private car Binh Duong Long An
Private car Binh Duong Tay Ninh
Private car Da Lat Da Nang
Private car Da Lat Quy Nhon

Private car Ho Chi Minh Binh Duong
We have many cars in
Tien Giang to Can Tho
and many cooperative garages in
Cai be, My Tho, Go Cong, cho gao, Cai lay, Chau Thanh, Tan Phuoc ….
You can choose to rent a car with 16 seats, 7 seater, 4 seater, 29 seater, 35 seater, 45 seater, Limousine or more to easily move together.
Can Tho to Tien Giang car rental
service at
Airport Service Car
is fast. New, modern car, regularly maintained, reasonable car rental price.
UADI car: Audi A5 Convertible. Audi A5 Coupe. Audi A6 Sedan.
35-seat car: Hyundai Aero Town, Thaco Kinglong. 2020 – 2021 – 2022 – 2023
45-seat car: Hyundai Universe, Hyundai Aero Space 2020 – 2022 – 2023
Limousine: funeo 7 seats, Fortrasit 11 seats, Huynh Dai 9 seats, Huynh dai Space 28 seats
4 seater car for rent to Tien Giang
Currently, Xedulichvietnam car provides 4-seater car rental service Can Tho to Tien Giang with a variety of car models such as: Toyota Vios, Mazda 2, Mazda 6, Honda Civic, Toyota Camry … to meet the demand for self-driving car rental. Or rent a car to Tien Giang with your driver. Depending on the purpose of use and budget for the trip, choose the right car model.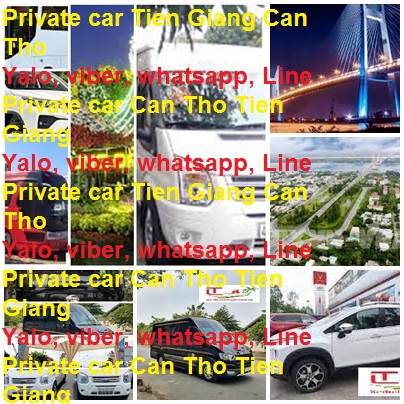 Car rental 7 seats Can Tho to Tien Giang
When there is a need to rent a 7 seater car to Tien Giang, there are many cars for you to choose from, some of which can be mentioned as: Toyota Fortuner, Toyota Innova, Kia Sedona, ..each car model to have advantages. and different disadvantages, depending on the needs that you choose the right car
Car rental 16 seats to Tien Giang
If customers travel in groups from 8 to 14 people, they should rent a 16-seat car to Tien Giang with models of Hyundai Solati and Ford Transit at Phuong Nam Vehicles. Because this is a new 16-seat type, it is integrated with many utilities such as wifi, audio speakers … to help you not be bored during the trip.
There is a clear, detailed and reasonable service price list system to help customers take the initiative when they need to rent a car.
Having committed documents, signing a clear contract, when customers need to use the service of Duy Anh car rental.
Staff are able to advise and support customers to choose the most suitable service, with their actual needs.
Car rental 29 seats to Tien Giang
For adult groups of 15 or more, if you want to organize large sightseeing tours, you can choose to rent a 29-seat car to Tien Giang. Typical car models rented by many people include Thaco Town and Isuzu Samco to help passengers have a safe and smooth trip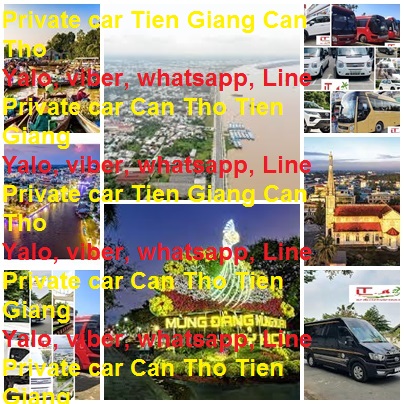 Car rental 45 seats to Tien Giang
When renting a 45-seat car to Tien Giang, it is impossible not to mention the Hyundai Universe line. This is the most modern and luxurious line in the current 45-seat car segment. This car is always featured with a powerful engine but very smooth and gentle when moving, very high safety, especially for long journeys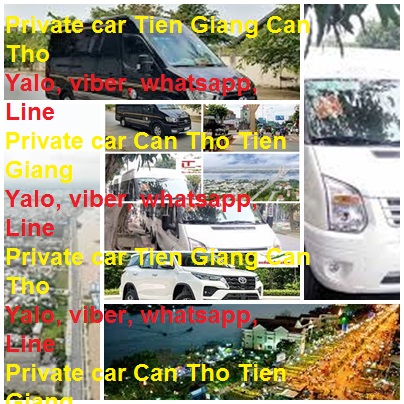 The ancient house of Le Quang Xoat
This is the residence of Mr. Le Quang Xoat, a descendant of a rich and famous family of the region in the early 20th century with an area of ​​up to 700m2. As soon as you step in, you will surely be impressed with the veranda with dozens of carved and elaborately shaped columns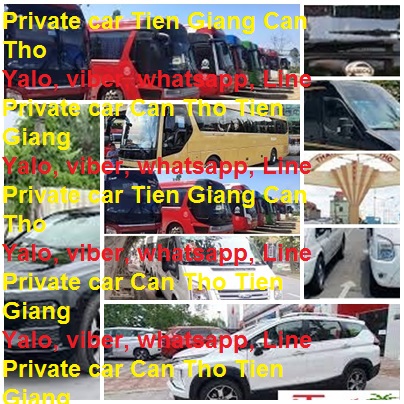 Private car Ho chi Minh Nha Trang
My Tho Cathedral
My Tho Cathedral is splendidly designed in the architectural style of typical Greek and Roman styles.. Around and inside the church are intricately carved patterns and motifs. Here, you will feel the majesty, ancient and easily attracted by the design that the church brings.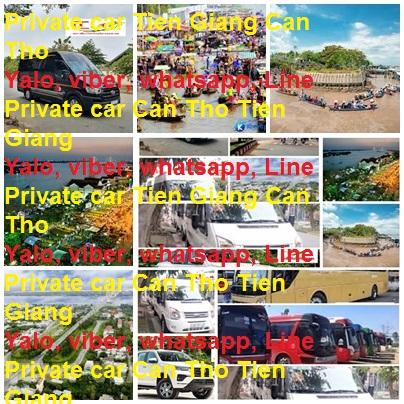 For more information booking from Tien Giang to Can Tho, please contact us
With the motto "quality makes a brand", Mekong Smile commits to:
New car is guaranteed clean, smooth, with full Wifi
Experienced, well-trained drivers
Pick you up on time
Make sure the driver has a professional demeanor, dedicated to serving
Committed to cheap compared to the market
Flexible according to your needs.