Thap Sadec is located in the Mekong Delta, one of the three provinces of the Dong Thap Muoi region. Dong Thap is a province located in a key region of food production – food of the country, ranking third in the country in terms of total rice production, with a commercial rice output of over 2 million tons. Aquaculture is considered the second strength after rice. If you need to Private car Transfer from Dong Thap to Can Tho with cheap price. provide vehicles from 4,7,16, 29, 45 – limousine.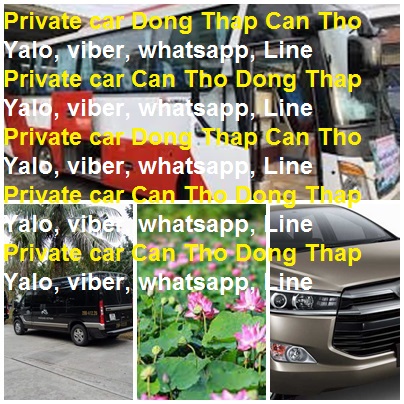 The leading car company in Vietnam provides Dong Thap Soc Trang tourist car rental service every day, many choices, beautiful cars. Different cars help you easily choose the right car as follows.Optimizing cost and time, good journey.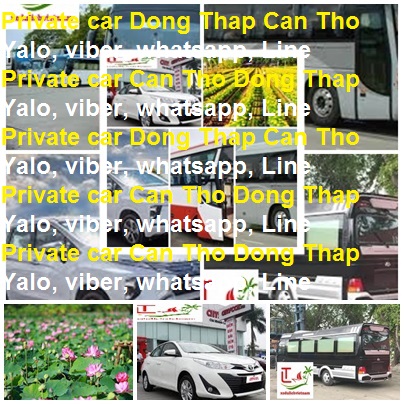 Rent a 4-seater car in Can Tho Can Tho : , Mazda 3, Honda Civic.., Toyota Vios, Toyota Camry. 7 seater car rental in Can Tho Dong Thap: Toyota Innova, Toyota Fortuner..expender, outlander, forevrest. Rent a 16-seat car in Sa Dec Can Tho: Ford Transit, Hyundai Solati.. meccedes, BMW, Landcurise. 29-seat car rental in Soc Trang SaDec: Thaco Town, Hyundai Universe Mini, Isuzu Samco, seat car rental in Dong Thap Can Tho: Hyundai Universe, Space, Thaco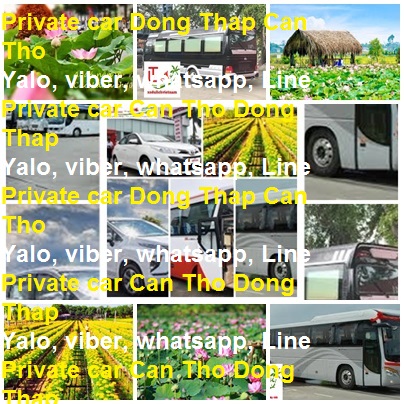 Car rental Dong Thap Can Tho, Can Tho Dong Thap airport transfer. Dong Thap tourist car for rent to pick up and drop off students, students, officials, employees, factories….Car rental Dong Thap Can Tho for weddings, processions, flowers, events, advertising. Car rental to visit SaDec Can Tho, summer travel, Tet, holidays, events. Car rental by month, day, hour, contract, car package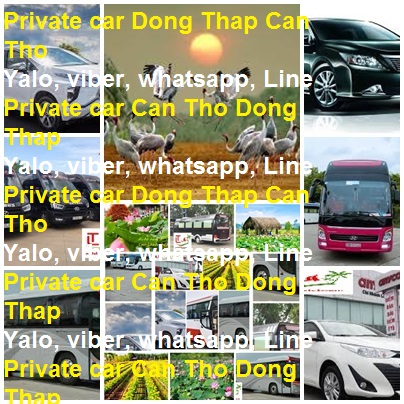 Car rental in My Tho new life for tours, provinces.
Rent a car to take you to the airport, go on a business trip, go to meet partners and customers.
Rent a car to travel My Tho to Tour, go home to play, go to the temple, picnic, picnic.
Car rental, wedding, procession, filial piety, holidays.
Car rental to transport students, employees … long and short days.
Other cheap My Tho tourist car rental services at the request of customers.
Transfer from Dong Thap to Can Tho by Private Car
ONE-WAY CAR RENTAL (1 Day Tour)

GIÁ XE(usd)

√ 4 seater Can Tho – Dong Thap Private car

75$

√ 4 seater Dong Thap – Can Tho  Private car

75$

√ 7 seater Private car Dong Thap – Can Tho  


85$

√ 7 seater Can Tho to Dong Thap Private c

ar




85$

√ 16 seater Private car Dong Thap – Can Tho 

120$

√ !6 seater Can Tho – Dong Thap Private car


120$

√ 29 Seater Dong Thap – Can Tho  Private c

ar




200$

√ 45 seater Can Tho – Dong Thap Private car


350$

√ Limousine Dong Thap – Can Tho Private Car

250$

Includes:  Petrol fee, toll, driver ( 4,7,16.9s limo)

Not include VAT 

Contact:  0252 3741103 – Hotline:  +84 902802007 (zalo, Line, Whatsapp, viber )

* If you rent a 2 way car to Dong Thap to Can Tho Private or rent a package tour car from Can Tho to Dong Thap car rent from 4 seats – 7, 16, 29, 45 seats,Limousine please contact
Quote
Range of vehicle

We always arrive 5 minutes early to make sure you don't have to wait. If your flight is delayed, you can notify us to change the time.

♦ High-quality and good service guarantee.
♦ Get 24/7 online support via Whatsapp at +84 902802007

 

 

If you go in a group and want to shuttle to many places. We will deliver to each location to reduce costs for you.

+ Our drivers can speak very little in English, can not be as a tour guide but understand your needs and helpfull too.

Line, yalo, Whatsapp at +84 902802007

Can Tho limousine Committed to the most stable, cheapest and competitive car prices on the market. Passengers can feel secure when choosing.

♦ Quick and simple procedure.


Line, yalo, Whatsapp at +84 902802007

 

JBL speaker system is one of the most famous American brands, will deliver the most realistic sound;
Equipped with a high-speed 5G standard wifi transmitter that allows passengers in the car to work and play at the same time;
Armrest with built-in aluminum USB charging port, self-coolin

Line, yalo, viber, Whatsapp at +84 902802007

Ho Chi Minh to Lagi Private Car
Ho Chi Minh to Long Xuyen Private Car
Private car Binh Duong Long An
Private car Binh Duong Tay Ninh
Private car Da Lat Da Nang
Private car Da Lat Quy Nhon

Private car Mui Ne Cam Ranh
We have many cars in
Dong Thap to Can Tho
and many cooperative garages in
Cao Lanh, Chau Thanh, Hong Ngu, Lai Vung, Lap Vo, Tam Nong, Tan Hong, Thanh Binh, Thap Muoi ….
You can choose to rent a car with 16 seats, 7 seater, 4 seater, 29 seater, 35 seater, 45 seater, Limousine or more to easily move together.
Can Tho to Dong Thap car rental
service at
Airport Service Car
is fast. New, modern car, regularly maintained, reasonable car rental price.
UADI car: Audi A5 Convertible. Audi A5 Coupe. Audi A6 Sedan.
35-seat car: Hyundai Aero Town, Thaco Kinglong. 2020 – 2021 – 2022 – 2023
45-seat car: Hyundai Universe, Hyundai Aero Space 2020 – 2022 – 2023
Limousine: funeo 7 seats, Fortrasit 11 seats, Huynh Dai 9 seats, Huynh dai Space 28 seats
4 seater car for rent to Dong Thap
Currently, Xedulichvietnam car provides 4-seater car rental service Can Tho to Dong Thap with a variety of car models such as: Toyota Vios, Mazda 2, Mazda 6, Honda Civic, Toyota Camry … to meet the demand for self-driving car rental. Or rent a car to Tien Giang with your driver. Depending on the purpose of use and budget for the trip, choose the right car model.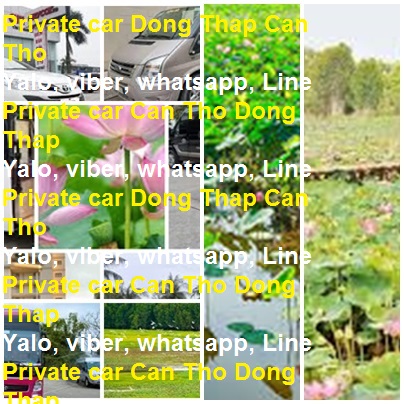 Car rental 7 seats Can Tho to Dong Thap
When there is a need to rent a 7 seater car to Dong Thap, there are many cars for you to choose from, some of which can be mentioned as: Toyota Fortuner, Toyota Innova, Kia Sedona, ..each car model to have advantages. and different disadvantages, depending on the needs that you choose the right car
Car rental 16 seats to Dong Thap
If customers travel in groups from 8 to 14 people, they should rent a 16-seat car to Dong Thap with models of Hyundai Solati and Ford Transit at xedulichvietnam Vehicles. Because this is a new 16-seat type, it is integrated with many utilities such as wifi, audio speakers … to help you not be bored during the trip.
There is a clear, detailed and reasonable service price list system to help customers take the initiative when they need to rent a car.
Having committed documents, signing a clear contract, when customers need to use the service of xedulichvietnam car rental.
Staff are able to advise and support customers to choose the most suitable service, with their actual needs.
Car rental 29 seats to Dong Thap
For adult groups of 15 or more, if you want to organize large sightseeing tours, you can choose to rent a 29-seat car to Dong Thap. Typical car models rented by many people include Thaco Town and Isuzu Samco to help passengers have a safe and smooth trip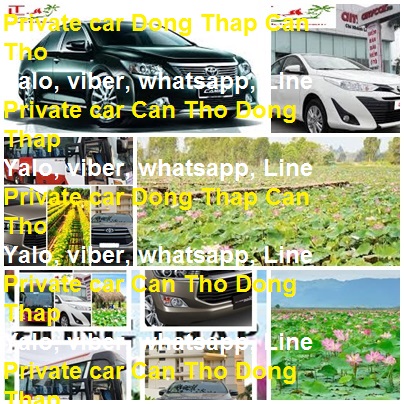 Car rental 45 seats to Dong Thap
When renting a 45-seat car to Dong Thap, it is impossible not to mention the Hyundai Universe line. This is the most modern and luxurious line in the current 45-seat car segment. This car is always featured with a powerful engine but very smooth and gentle when moving, very high safety, especially for long journeys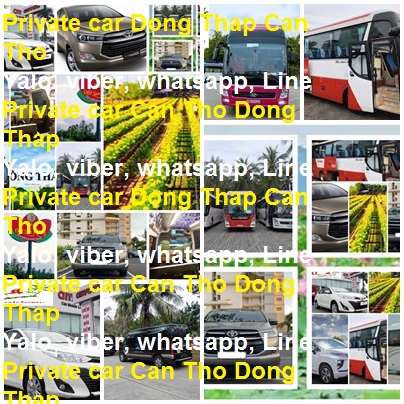 Sa Dec ornamental flower village
This village is more than 100 years old with more than 60ha of arable land. Flowers and ornamental plants here are also transported to many provinces in the country and also exported to foreign countries. The best time to go to Sa Dec flower village is from early December to December 23 of the lunar calendar, you will have those extremely shimmering and colorful photos.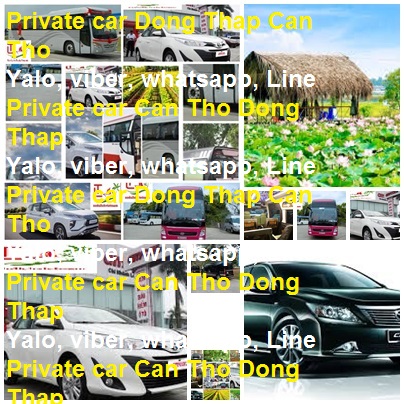 Private car Ho chi Minh Nha Trang
Lai Vung tangerine garden
Lai Vung can be considered as the capital of tangerines, with eye-catching ripe yellow fruits, succulent and attractive sweet taste. With only 50,000 VND, you will be able to visit, take carefree photos and freely eat the tangerines available in the garden.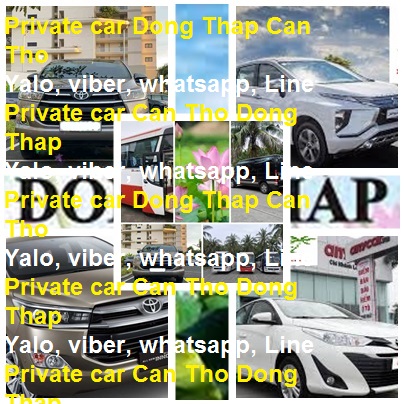 For more information booking from Dong Thap to Can Tho, please contact us
With the motto "quality makes a brand", Mekong Smile commits to:
New car is guaranteed clean, smooth, with full Wifi
Experienced, well-trained drivers
Pick you up on time
Make sure the driver has a professional demeanor, dedicated to serving
Committed to cheap compared to the market
Flexible according to your needs.