Soc Trang province is located at the southern mouth of the Hau River, about 231 km from Ho Chi Minh City, 62 km from Can Tho, located on the National Highway 1A and the Western provinces, convenient for trade, economic development, social development, and tourism. schedule and infrastructure, means of transport by road, waterway… Private car Transfer from Soc Trang to Can Tho  Tran De Port Package cheap and reasonable for all needs of customers near and far with many choices choose your own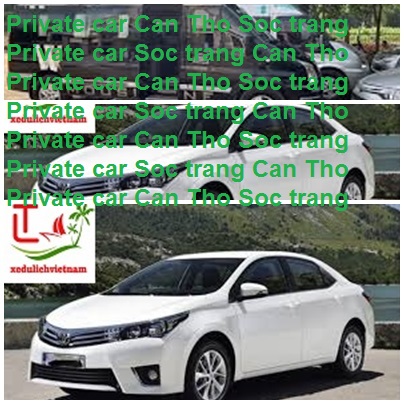 The company provides high-quality trailers. As a private vehicle, there are no logos or images showing that you rent a car. One-way airport pick-up service to the western provinces helps to minimize the cost of your trip. We have a team of drivers with many years of experience, and are from all western roads and are carefully selected by us, so you can rest assured.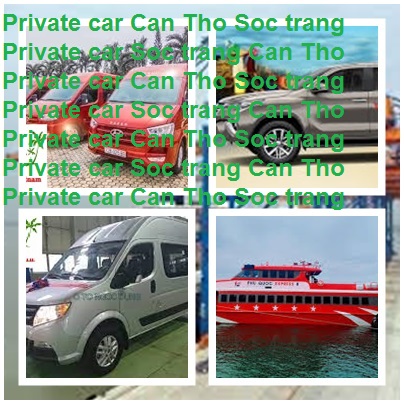 Our service vehicles are new and regularly serviced so you don't have to worry about the quality of your vehicle. The cost of one-way car rental service from Bach Viet Can Tho is all-inclusive and listed, so you don't need to worry about other costs.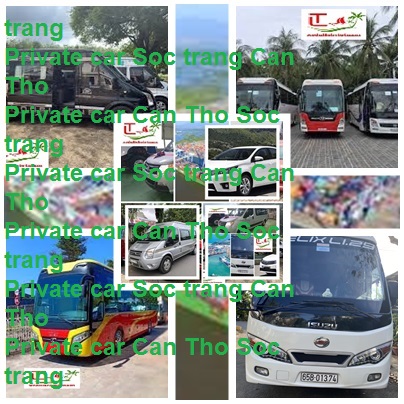 departure daily with good service quality, new car, air-conditioner and good price for you. Every day, there are 2 departures from Can Tho to Tran De and from Tran De to Can Tho, for your convenience to move from the harbor to the islands. Mekong Smile is committed to a fast and safe journey for you.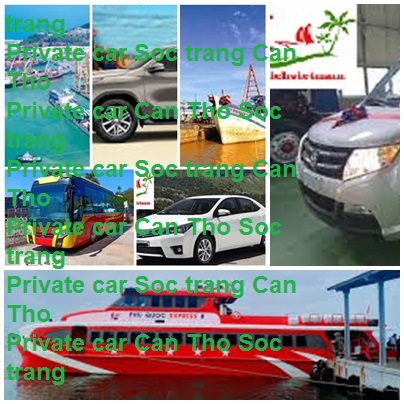 The one-way car rental service from Bach Viet needs to pick up and drop off at the right place, at the right time and place, so you don't need to worry about delaying your work or trip. The distance from Can Tho city center to Tran De port takes 80-90km. Travel time takes 2 hours to 2 and a half hours. The car will not stop to pick up passengers along the way.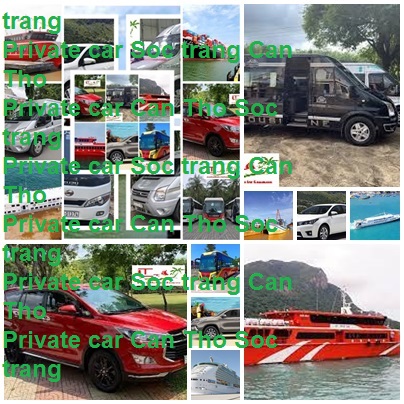 Car rental in Soc Trang new life for tours, provinces. Rent a car to take you to the airport, go on a business trip, go to meet partners and customers. Rent a car to travel Soc Trang to Tour, go home to play, go to the temple, picnic, picnic. Car rental, wedding, procession, filial piety, holidays. Car rental to transport students, employees … long and short days. Other cheap Soc Trang tourist car rental services at the request of customers.
Transfer from Soc Trang to Can Tho by Private Car
ONE-WAY CAR RENTAL (1 Day Tour)

GIÁ XE(usd)

√ 4 seater Can Tho – Soc Trang Private car

65$

√ 4 seater Soc Trang – Can Tho  Private car

65$

√ 7 seater Private car Soc Trang – Can Tho  


70$

√ 7 seater Can Tho to Soc Trang Private c

ar




70$

√ 16 seater Private car Soc Trang – Can Tho 

120$

√ !6 seater Can Tho – Soc Trang Private car


120$

√ 29 Seater Soc Trang – Can Tho  Private c

ar




200$

√ 45 seater Can Tho – Soc Trang Private car


270$

√ Limousine Soc Trang – Can Tho Private Car

170$

Includes:  Petrol fee, toll, driver ( 4,7,16.9s limo)

Not include VAT 

Contact:  0252 3741103 – Hotline:  +84 902802007 (zalo, Line, Whatsapp, viber )

* If you rent a 2 way car to Soc Trang to Can Tho Private or rent a package tour car from Can Tho to Soc Trang car rent from 4 seats – 7, 16, 29, 45 seats,Limousine please contact
Quote
Range of vehicle

We always arrive 5 minutes early to make sure you don't have to wait. If your flight is delayed, you can notify us to change the time.

♦ High-quality and good service guarantee.
♦ Get 24/7 online support via Whatsapp at +84 902802007

 

 

If you go in a group and want to shuttle to many places. We will deliver to each location to reduce costs for you.

+ Our drivers can speak very little in English, can not be as a tour guide but understand your needs and helpfull too.

Line, yalo, Whatsapp at +84 902802007

Soc Trang limousine Committed to the most stable, cheapest and competitive car prices on the market. Passengers can feel secure when choosing.

♦ Quick and simple procedure.


Line, yalo, Whatsapp at +84 902802007

 

JBL speaker system is one of the most famous American brands, will deliver the most realistic sound;
Equipped with a high-speed 5G standard wifi transmitter that allows passengers in the car to work and play at the same time;
Armrest with built-in aluminum USB charging port, self-coolin

Line, yalo, viber, Whatsapp at +84 902802007

Ho Chi Minh to Lagi Private Car
Ho Chi Minh to Long Xuyen Private Car
Private car Binh Duong Long An
Private car Binh Duong Tay Ninh
Private car Da Lat Da Nang
Private car Da Lat Quy Nhon
What to do in car rent Can Tho to Soc Trang for travel?
We have many cars in
Tran De port to Can Tho
and many cooperative garages in
Cu Lao Dung, Ke Sach, Long Phu, My Tu, My Xuyen, Nga Nam, Thanh Tri, Vinh Chau and Soc Trang city…..
You can choose to rent a car with 16 seats, 7 seater, 4 seater, 29 seater, 35 seater, 45 seater, Limousine or more to easily move together.
Can Tho to Tran de port car rental
service at
Airport Service Car
is fast. New, modern car, regularly maintained, reasonable car rental price.
UADI car: Audi A5 Convertible. Audi A5 Coupe. Audi A6 Sedan.
35-seat car: Hyundai Aero Town, Thaco Kinglong. 2020 – 2021 – 2022 – 2023
45-seat car: Hyundai Universe, Hyundai Aero Space 2020 – 2022 – 2023
Limousine: funeo 7 seats, Fortrasit 11 seats, Huynh Dai 9 seats, Huynh dai Space 28 seats
4 seater car for rent to Soc Trang
Currently, Xedulichvietnam car provides 4-seater car rental service Can Tho to Soc Trang with a variety of car models such as: Toyota Vios, Mazda 2, Mazda 6, Honda Civic, Toyota Camry … to meet the demand for self-driving car rental. Or rent a car to Tran De port  with your driver. Depending on the purpose of use and budget for the trip, choose the right car model.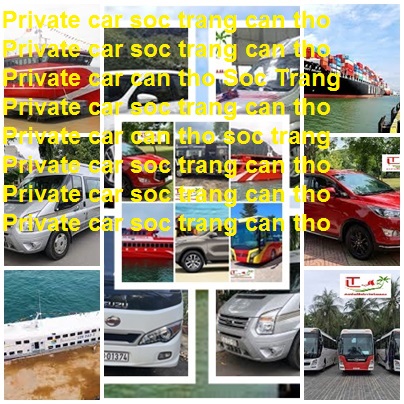 Car rental 7 seats Can Tho to Soc Trang
When there is a need to rent a 7 seater car to Soc Trang, there are many cars for you to choose from, some of which can be mentioned as: Toyota Fortuner, Toyota Innova, Kia Sedona, ..each car model to have advantages. and different disadvantages, depending on the needs that you choose the right car
Car rental 16 seats to Soc Trang
If customers travel in groups from 8 to 14 people, they should rent a 16-seat car to Soc Trang with models of Hyundai Solati and Ford Transit at xedulichvietnam Vehicles. Because this is a new 16-seat type, it is integrated with many utilities such as wifi, audio speakers … to help you not be bored during the trip.
There is a clear, detailed and reasonable service price list system to help customers take the initiative when they need to rent a car.
Having committed documents, signing a clear contract, when customers need to use the service of xedulichvietnam car rental.
Staff are able to advise and support customers to choose the most suitable service, with their actual needs.
Car rental 29 seats to Soc Trang
For adult groups of 15 or more, if you want to organize large sightseeing tours, you can choose to rent a 29 seat car to Soc Trang. Typical car models rented by many people include Thaco Town and Isuzu Samco to help passengers have a safe and smooth trip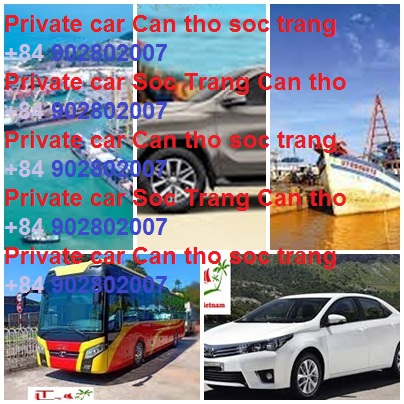 Car rental 45 seats to Soc Trang
When renting a 45-seat car to Soc Trang, it is impossible not to mention the Hyundai Universe line. This is the most modern and luxurious line in the current 45-seat car segment. This car is always featured with a powerful engine but very smooth and gentle when moving, very high safety, especially for long journeys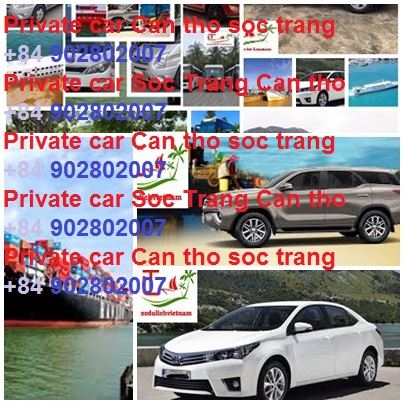 Pink lily road
Pink lilies have the same color as cherry blossoms, almost bell-shaped, growing in clusters of 4-7 flowers. Flowers usually bloom in February and last until June. When the tree blooms, almost all of the trees shed their leaves, so looking up the tree is only filled with pink and purple flowers, making many people flutter.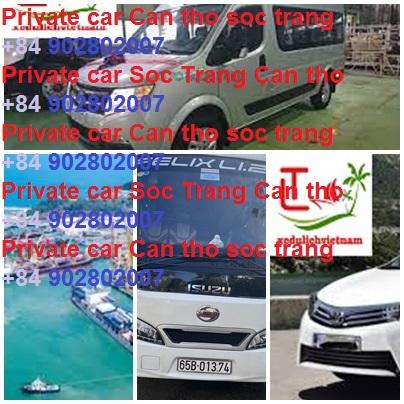 Private car Ho chi Minh Nha Trang
Temple of Ba Thien Hau
Temple of Ba Thien Hau Thanh Mau is the temple with the oldest history of the Chinese people in Vinh Chau town, Soc Trang province. This is a place of worship according to the long-standing folk beliefs of the Hoa Vinh Chau people who always look to Thien Hau, hoping to receive protection and blessings to everyone and every home. This place is very sacred to the local people, if you have the opportunity to travel to Soc Trang, please come here once to visit, and pray..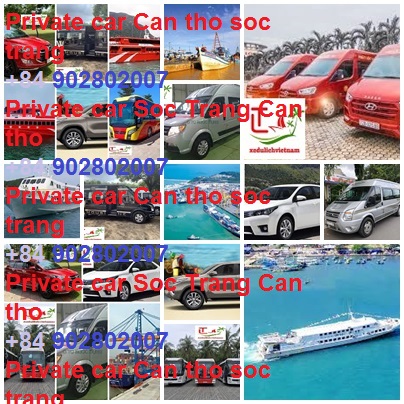 For more information booking from Soc Trang to Can Tho, please contact us
With the motto "quality makes a brand", Mekong Smile commits to:
New car is guaranteed clean, smooth, with full Wifi
Experienced, well-trained drivers
Pick you up on time
Make sure the driver has a professional demeanor, dedicated to serving
Committed to cheap compared to the market
Flexible according to your needs.