Cat Bay Mui Ne is an invaluable gift that nature bestows on the homeland of Binh Thuan. Mui Ne sand dune is also known as flying sand hill because its shape changes continuously from day to day, hour by hour is the miracle that every day people always want to explore the beauty of sand dunes without getting bored. Half Day Private Tour of Mui Ne When visiting the sand dunes, you can enjoy playing sandboarding with rented skis right at the tourist destination, riding a sand motorbike to enjoy the panoramic view of the sunset, or sunrise in the vast, romantic sand desert. Take a lot of photos here to save or share with friends…. Mui Ne Flying Sand Dunes are always attractions that attract many visitors due to the beautiful shape and color of the sand. beauty of sand dunes today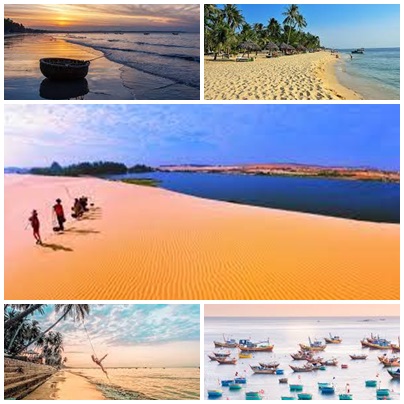 GUARANTEE ON Half Day Private Tour of Mui Ne
Fairy Stream.
Golden Sand Dunes – Mui Ne fishing village.
White Sand Dunes – Lotus Lake.
MORNING
4:00am to 4:30am: Tour guide and driver will pick you up at your hotel/resort and take you to Mui Ne Sand Dunes Tour, you will visit the following places:
SUOI TIEN: Is a small stream flowing through the sand dunes right next to Hon Rom, but the stalactites and scenery here make many visitors surprised by the interference of beautiful natural colors: this side. Running along the sea with the green color of coconuts and grass, running along the water to the sea is a vast carpet of seagulls with purple flowers. Coming here, you have the opportunity to soak in the cool stream in the hot afternoon sun in Mui Ne.
Golden Sand Dunes – Moi Ne Fishing Village: Sand dunes are also known as flying sand hills, because their shape changes continuously from day to day and hour to hour. That is the magic that every day people always want to explore the unique beauty of the sand dunes without ever getting bored.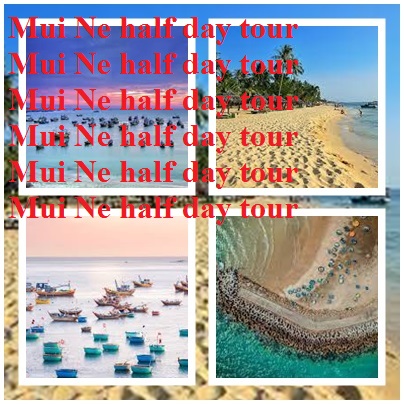 After participating in the extremely interesting and memorable sandboarding game, you continue the journey to explore the beautiful white sand dunes. On the way you will have the opportunity to visit the fishing village of Mui Ne. Besides, you can witness firsthand the activities of a pure Vietnamese fishing village.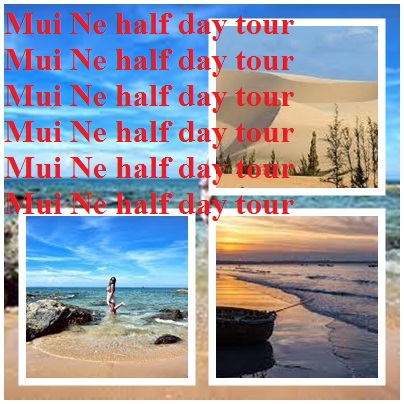 WHITE Sand Dunes – SEN HOUSE: Arriving at the white sand dunes, you have the opportunity to admire the beautiful lotus lake in the middle of the vast sand dunes. The water in the lake is very sweet and clear.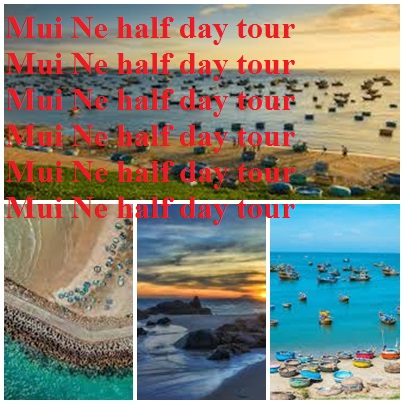 Around 9:00 am, the bus will pick you up and return to your hotel/resort. At the end of
the tour
of Mui Ne Sand Dunes,  xedulichvietnam guide bids farewell and see you again.
This shows the animals and fairies in Taoist mythology. As a school for monks and a monastery, you'll see monks on this tour. Take to the memory lane of Mui Ne with a stop at Po Nagar Cham Towers, a place of worship as early as the 2nd century AD.
see more keywords Half Day Private Tour of Mui Ne