xedulichcietnam would like to introduce to you Mui Ne Tour 3 days 2 nights  The Bests journey to discover travel itinerary to relax, at Sao Bien / Novela resort & spa – located in the center of Phan Thiet coastal city, quiet and cool space. The resort in the program is a perfect combination of classical Asian architectural space, fully equipped with comfortable, modern and cozy furniture, bringing luxury and relaxation to your vacation trip. your care.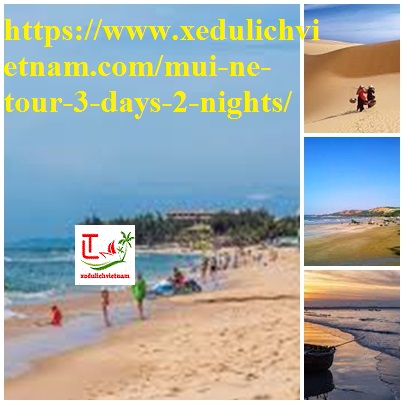 Novela resort
Morning: VieTourist's car and tour guide will pick you up at the rendezvous point leaving Ho Chi Minh City. Start with the journey to Phan Thiet
Pick-up points on the itinerary:
09:30: VieTourist Company (95B – 97 – 99 Tran Hung Dao, District 1)
09h45: Youth Cultural House (No. 4 Pham Ngoc Thach, District 3)
10:00: SCB Bank (Xo Viet Nghe Tinh, Ward 21, Binh Thanh District)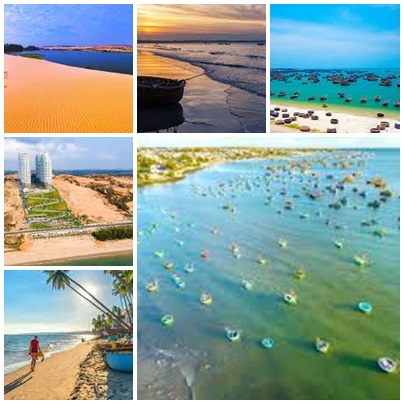 After that, you rest in the car to enjoy the scenery along the way and participate in a fun program on the car organized by HDV VieTourist to exchange, live in the car, listen to explanations about the places the delegation passed.
Noon: Arrive at the resort for lunch, check in and rest.
Afternoon: Free to swim in the beach or pool, relax in your own style.
Evening: Group dinner at your own expense. You can register for a seafood buffet dinner at the resort. (own expense)
After that, you are free to live and stay overnight at the resort.
DAY 2: Mui Ne Tour 3 days 2 nights – PHAN THIET – HONG SAND DONE (Breakfast)
Hong Sand Hill
06h00: Have breakfast, visit Cat Hong hill, a landscape not to be missed when coming to Phan Thiet, photo hunting, fun sand skiing.
Suoi Tien: Phan Thiet tourists will experience the feeling of walking barefoot, wading through cool streams, bringing a sense of relaxation and lightness.
Coming to Fishing Village, you will experience the life and fishing profession of fishermen. When the small baskets return from a night at sea with spoils that please the fishermen. The group took souvenir photos at Fishing Village. After that, you return to the Resort to have breakfast, swim freely at the Resort.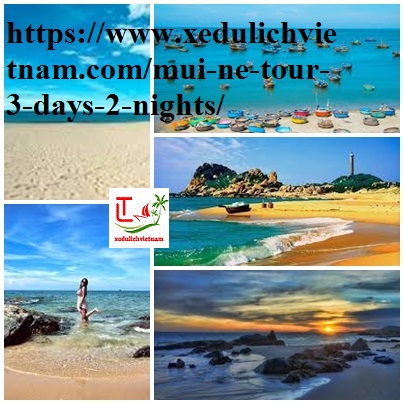 Noon: You (self-sufficient enjoy lunch) in Phan Thiet.
Afternoon: Free time to rest and swim.
Or ask the tour guide to organize a tour of the Vineyard Castle, which is known as a miniature European heaven with ancient architecture, to mingle and enjoy the taste of famous wines that are kept intact and complete. (The cost of tickets to visit the Wine Castle is at your own expense)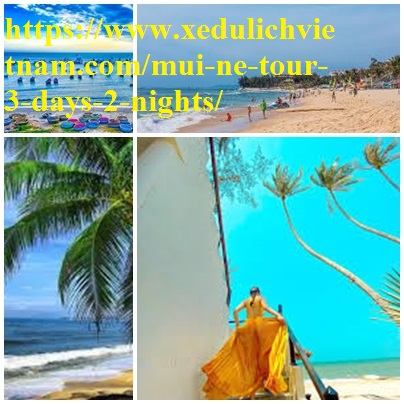 Novela resort
Morning: Group watching the sunrise on the sea, Breakfast at the resort. Freedom to relax.
11h00: Delegation procedures to check out, Lunch at the resort. Then you get on the car back to Ho Chi Minh City, you stop at
 Phan Thiet Fish Sauce Facility, Dragon fruit bought gifts for relatives and family. On the way back, we will stop at Long Khanh or Long Thanh for you to use the toilet.
Afternoon: You return to the original rendezvous point, end the trip, say goodbye and see you again on all the roads of xedulichvietnam.
For more infomation Tour 2 days 1 night of Mui Ne
This shows the animals and fairies in Taoist mythology. As a school for monks and a monastery, you'll see monks on this tour. Take to the memory lane of Mui Ne with a stop at Po Nagar Cham Towers, a place of worship as early as the 2nd century AD.
Opening time: 8:00am – 22:00pm (Monday – Sunday)
Office: +84 252 3741103
Hot Line:  +84 902802007 (Mr Thanh)
take care of :  WhatsApp, LINE, Zalo, Viber Kakaotalk
Web: https://www.xedulichvietnam.com/
see more keywords half day private tour of Mui Ne