Explore the Wine Cellar and the History Born from France does not have a deep and long history like other famous wine producing regions in the world. In fact, the wine production industry in Mui Ne and Vietnam in general is still in the process of development and discovery.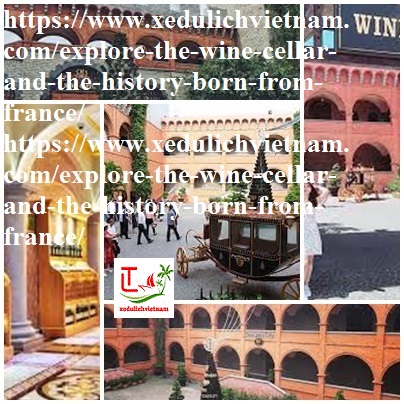 Mui Ne is a famous tourist destination in Vietnam, located in Binh Thuan province, about 4-5 hours by car from Ho Chi Minh City. The region has a tropical climate and favorable terrain for viticulture and wine production.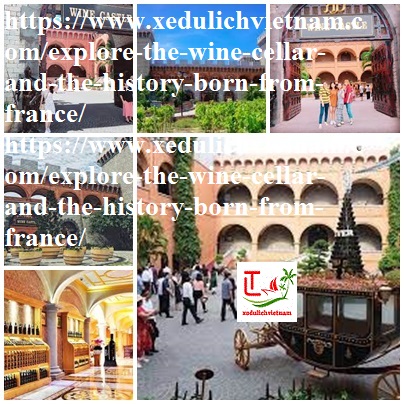 Mui Ne wine cellars have appeared in recent years, as people and businesses grasp the potential to develop the wine tourism industry in this area. Wine cellars are often built underground to facilitate storage and aging with stable temperature and humidity conditions.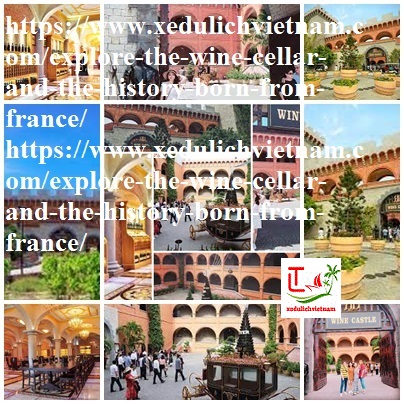 The Mui Ne wine cellars provide a tour and wine tasting experience for visitors. You can learn about the winemaking process, from growing, harvesting, pressing, aging and bottling. In addition, you can also participate in cooking courses and improve your knowledge of wine.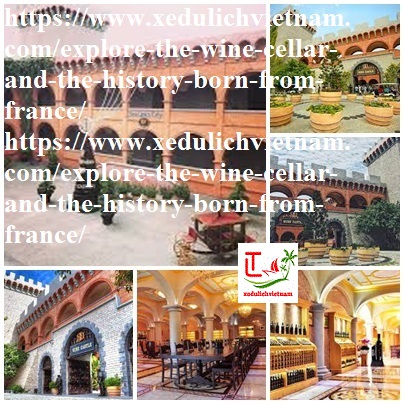 Mui Ne is also famous for its huge grasslands and sand fields, creating an attractive landscape for visitors. Therefore, Mui Ne wine cellar is often combined with excursions to explore this area.
Although the history of Mui Ne wine cellar is not long, but this place is attracting the attention of wine lovers and wants to explore the Vietnamese wine production industry.
Wine comes from the peasants, not the aristocrats
Based on archaeological evidence, it is believed that the history of wine dates back to the ancient kingdom of Georgia (present-day Georgia). That is about 6000 BC. Here farmers have learned how to ferment and make drinking water from wild grapes Vitis silvestris. Ancestors of modern wine grapes.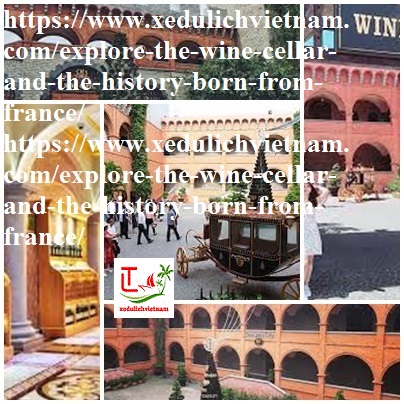 Over time, the aging of grapes to make wine gradually spread south. In regions such as Iran, America also finds similar evidence of the appearance of wine. The period is about 5000 – 4000 years BC.
According to the history of wine formation, it can be seen that this charming drink has been very popular since ancient times as far back as 8000 – 9000 years ago. Wine has historically been an accidental discovery rather than a human invention. However, in each place they pass, the climate and soil gradually change the taste of the wine. Create a unique feature in taste and processing. That also exudes the attractiveness of this wine.
For more infomation the Wine Cellar
Opening time: 8:00am – 22:00pm (Monday – Sunday)
Office: +84 252 3741103
Hot Line:  +84 902802007 (Mr Thanh)
take care of :  WhatsApp, LINE, Zalo, Viber Kakaotalk
Web: https://www.xedulichvietnam.com/
See more keywords the Wine Cellar of Mui Ne