Charming with long white sandy beaches, turquoise sea along with historical relics make Phu Quy island a famous tourist destination not only in Vietnam but also in Asia. Hitour's Phu Quy Island Tour 2 days 1 night tour package departing from Saigon meets all the needs of customers. Famous attractions are reasonably arranged and complete, the menu is rich and diverse with typical seafood dishes of the island, prestige – professionalism – dedication should be loved and chosen by customers. Great choice for your vacation.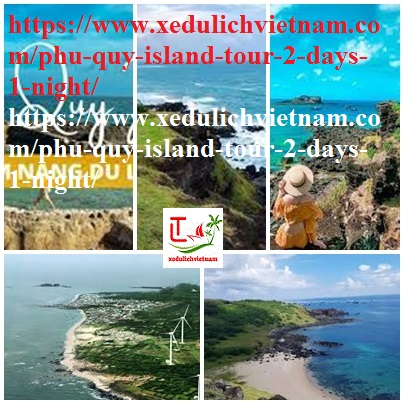 Full version Summary
Day 1 | Phan Thiet – Phu Quy Island (Breakfast, Lunch, Dinner)
06:30 Have breakfast at the restaurant at Phan Thiet wharf.
07:30 You board the Superdong Speedboat to pass Phu Quy island. The train takes about 2 hours and 30 minutes to reach Phu Quy island.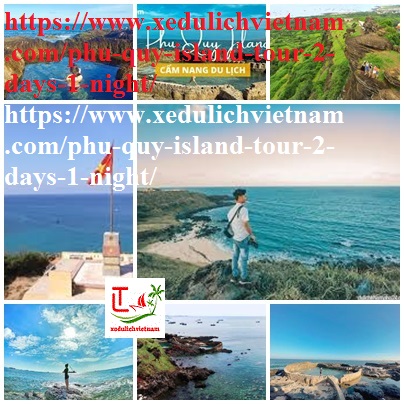 Phu Quy tour 2 days 1 night
Superdong speedboat departs for Phu Quy – Photo: Hitour
09:40 You start to set foot on Phu Quy island, you get a motorbike for 2 people a car: HDV takes you to visit Van An Thanh where the second largest whale skeleton (Ca Ong) in the province Binh Thuan. Visiting Linh Son Pagoda – is a famous, beautiful and ancient pilgrimage site of Phu Quy Island, giving you the opportunity to travel extremely interesting, a rare opportunity to admire a unique natural scenery. .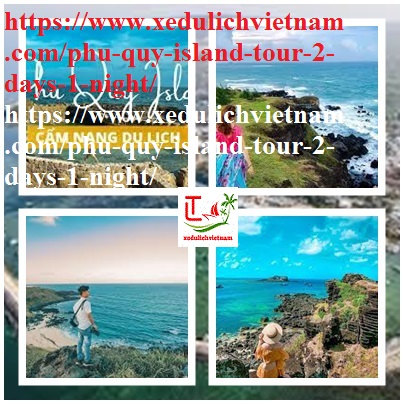 Phu Quy tour 2 days 1 night
Visiting Phu Quy island by motorbike – Photo: Hitour
Phu Quy tour 2 days 1 night
The mist set on the island of Phu Quy – Photo: Hitour
11:30 Have lunch with local dishes made with fresh seafood.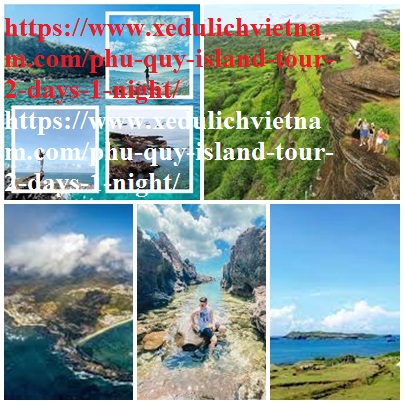 Phu Quy tour 2 days 1 night
12:30 After having lunch, HDV takes you back to the guesthouse to check in. You get rest.
14:00 HDV will lead you to visit: The beach is full of moss clinging to the rocks creating a fairy beach, you are free to check in. Visiting Ganh Hang – Small beach is one of the most beautiful and fresh beaches in Phu Quy.
The sea water here is clear, with few boats anchored, the air is fresh, and few people pass by.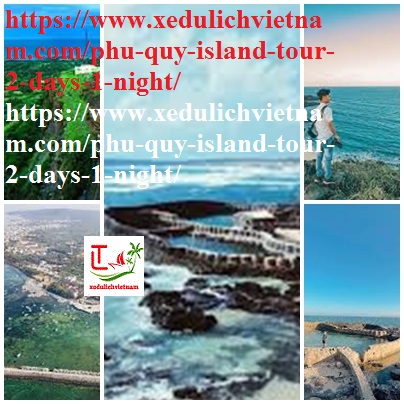 This beach is ideal for visitors to immerse themselves in nature, enjoy the peaceful beauty of the island. Landmark Phu Quy island where young people often come to check in the landmark marking the coordinates of the territory of Vietnam. Visiting Trieu Duong Bay has long, wide sandy beaches, fine white sand and clear blue sea water. On the shore, a tall poplar forest is shady, 
17:00 The group moves back to the guesthouse.
18:00 Group enjoy seafood barbecue party, after eating and drinking, you are free to explore Phu Quy island at night.
Phu Quy tour 2 days 1 night
Phu Quy Island at night – Photo: Hitour
Day 2 | Phu Quy Island – Phan Thiet (Breakfast, Lunch)
06:00 Have breakfast and depart to visit the island by motorbike (2 people/car): On the way to visit we will see 3 Phong Dien trees freely check in here. Visitors visit the Temple of Princess Ban Tranh (Champa princess) who first set foot on the island from ancient times.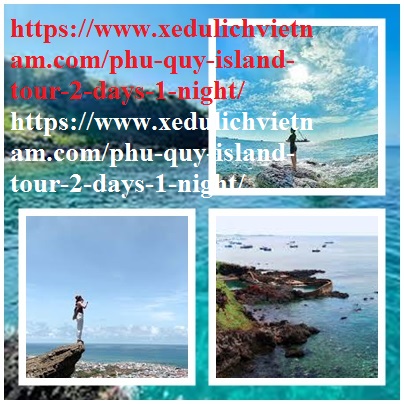 Thay's Palace is a very sacred place on the island, you can go to the altar to pray for peace and luck for your family. HDV takes you off the boat to the fish raft (in the form of a fishing boat, equipped with a diving goggles) the boat takes you to the fish raft, here there are many rich and diverse corals for you to enjoy swimming and swimming in.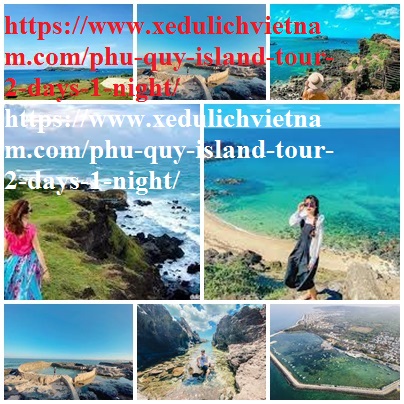 Snorkeling and watching corals with magically beautiful jade green sea water. Diving to see corals explore the ocean.
10:30 You return to the guesthouse, arrange your luggage and prepare to board the train back to the mainland. (If the group wants to eat early, the tour guide will arrange to eat early or return to the mainland to eat at the restaurant).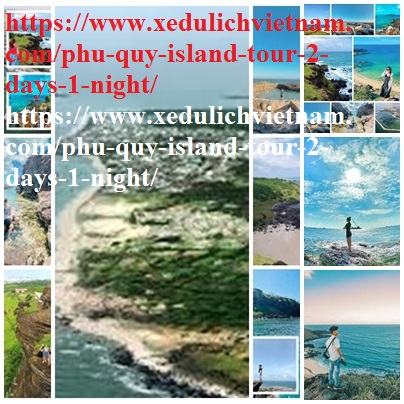 Phu Quy tour 2 days 1 night
11:00 The train starts to return to the mainland.
13:30 Ship back to the mainland, you have lunch at the restaurant with seafood dishes. After eating, you get on the bus back to Saigon. On the way, there are stops for you to take care of your personal hygiene. Expected about 21:00 to arrive in Saigon. End of Phu Quy island tour. Farewell and see you.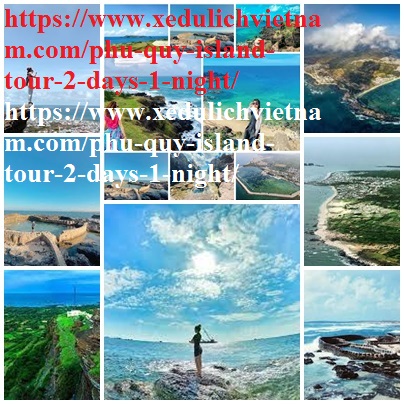 Tour includes Phu Quy tour 2 days 1 night
New air-conditioned tourist car (16,29,35,45) seats depending on the actual number of guests on the group.
Motorbike sightseeing on the island: 2 people/car.
Superdong speedboat ticket round trip Phan Thiet – Phu Quy Island – Phan Thiet.
Hostel: Air conditioning, TV, Wifi. Room from 02 – 04 guests/room
If 1 room in 2 people surcharge 100,000 VND / room, if 1 room in 3 people surcharge 50,000 VND / room. Sorry about this.
Meals: According to the program
Breakfast 02 meals: 01 meal + 01 water.
Eat 02 main meals: with specialties – attractive seafood.
01 seafood BBQ party on the evening of the first day.
Service fee, local tour guide enthusiastic, dedicated, funny.
Includes entrance tickets for all attractions according to the program.
Full tour travel insurance, maximum compensation 20,000,000 VND / case.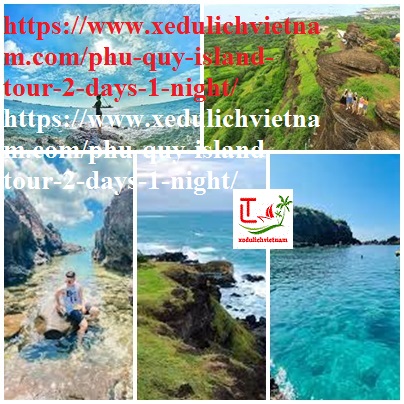 For more infomation Phu Quy Island t
our
Opening time: 8:00am – 22:00pm (Monday – Sunday)
Office: +84 252 3741103
Hot Line:  +84 902802007 (Mr Thanh)
take care of :  WhatsApp, LINE, Zalo, Viber Kakaotalk
Web: https://www.xedulichvietnam.com/
See more keywords Phu Quy Island Tour 2 days 1 night of Mui Ne